Mike Caussin is an American football player who is best known for playing in NFL (National Football League) for different teams. He started working for different football teams. However, his current occupation is unknown.
Mike came to the headline many times for his unexpected behaviour and addiction. His relationship with Jana Kramer has several ups and downs. He didn't have a very bright career as a player as well. But people have curiosity about him till now.
So let's find out more about him in the next sections.
Mike Caussin & His Early Life
Springfield, Virginia is the hometown of Mike Caussin. His birthdate is 26 February 1987. Also, his birth name was Michel Caussin which became Mike afterwards. However, he didn't share much about his family on media. He has a younger brother, Jack.
Mike went to West Springfield High School which is a public high school. His brother Jack also went with him. After that, he attended James Madison University in Harrisonburg in Virginia. There Caussin completed his graduation course in kinesiology along with a sports management concentration. He has an interest in football since his school days.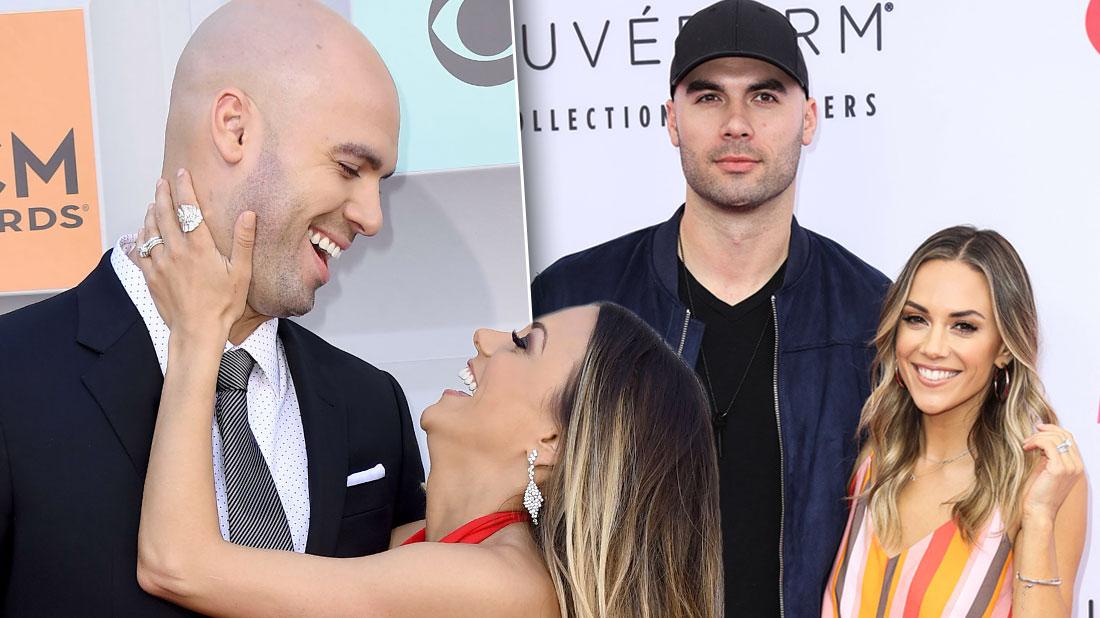 When Mike was in college, he played football for his college. This college was in Harrisonburg, Virginia. After graduation, he started playing professional football.
Professional Football Career

In 2010, Mike Caussin joined Jacksonville Jaguars as an undrafted free agent. He played in the tight end position. However, in the same year, he was cut in September and signed to the Jaguars' practice squad on the next day. Jacksonville Jaguars is an American football franchise based in Florida. They ranked 45th in Forbe's top 50  list for the world's most valuable sports franchises.
After Jacksonville Jaguars, Mike Caussin was a part of the Buffalo Bills. He joined this team on December 1, 2010. Buffalo Bills is a member of the American Football Conference (AFC) East division. In recent years, there is a rivalry growing between the Jaguars and Buffalo Bills with different issues. Caussin resigned from this club in March 2014. However, in July he was waived.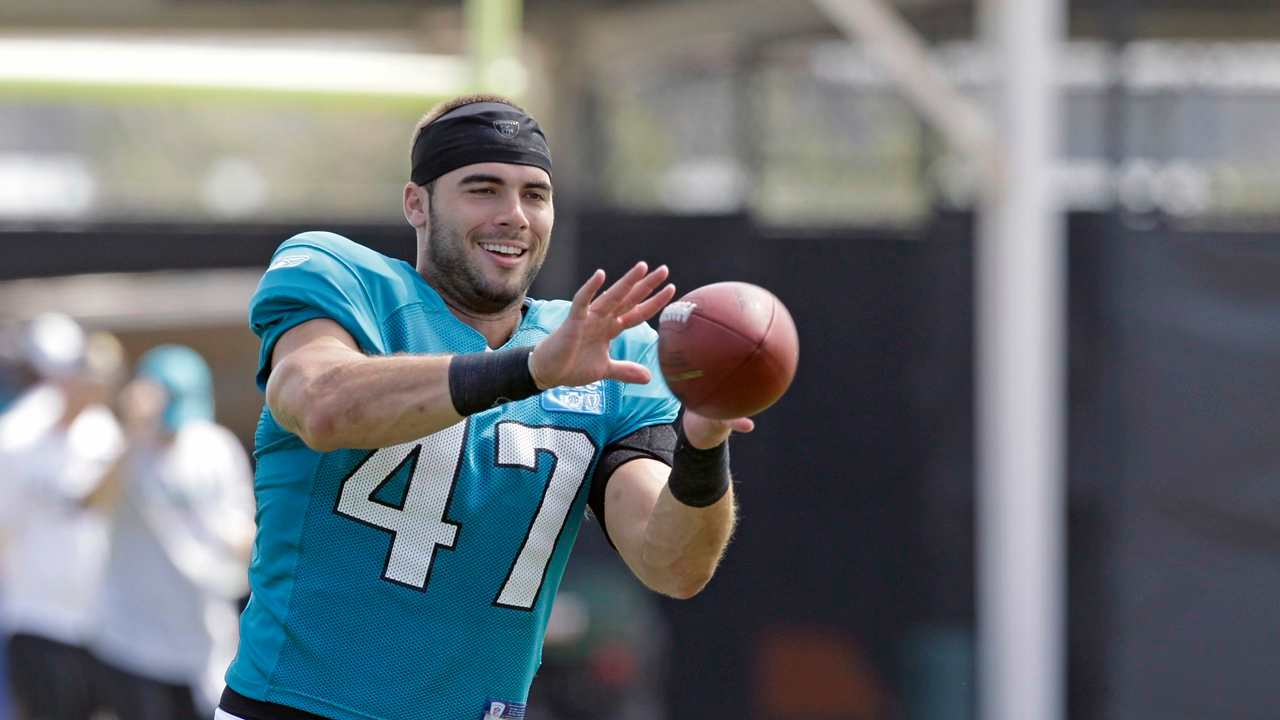 In 2014, Mike joined Washington Redskins. This name was changed in 2020 as many people found redskin offensive including the National Congress of American Indians. However, he was moved to the injured reserve on August 24 in the same year. In 2015, he retired from this club due to multiple injuries.
Currently, he is a practice member only. After this, he didn't join any further football club till now. The football career of Mike Caussin is quite on and off the reserve bench. According to NFL statistics, he has five receptions, 41 receiving yards and no receiving TDs in this career so far.
Net Worth Of Mike Caussin

According to 2021, Mike Caussin's net worth is 3.5 million dollars. Surprisingly, he is not playing for a long time. So he might earn a big amount from club football, especially during the time he played for Buffalo Bills for three years.
Divorce with Jana Kramer
In August 2014, Mike Caussin met Jana Kramer through Twitter. After that, they started dating. They engaged in the same year on Jana's 31st birthday on 2 December. After one year of romantic dating, Jana Kramer married Mike on 22 May 2015. This couple expected their first child in the same year. Jolie Rae Caussin is their first daughter who was born on January 31, 2016. They lived in their house in Nashville.
Jana Kramer and Mike Caussin separated in 2016 due to several allegations against Mike. He went to rehab to fight his sex addiction for which he did cheating. After his rehab sessions, Mike and Jana reunited in 2017. They renewed their wedding vows.
In June 2018, the duo announced to expect their second child and in November their son took birth. His name is Jace Joseph Caussin. Things went well for three years. But again in 2021, there is news of their separation.
Jana Kramer appealed for divorce on 20 April 2021. She cited the complaint as inappropriate marital conduct, irreconcilable differences and adultery against his husband. After a month, in May, Jana Kramer received the primary custody of her children. She can spend 240 days with them and Mike can spend the remaining 125 days. Also, Jana Kramer is to pay Caussin $3,200 every month in child support according to the agreement.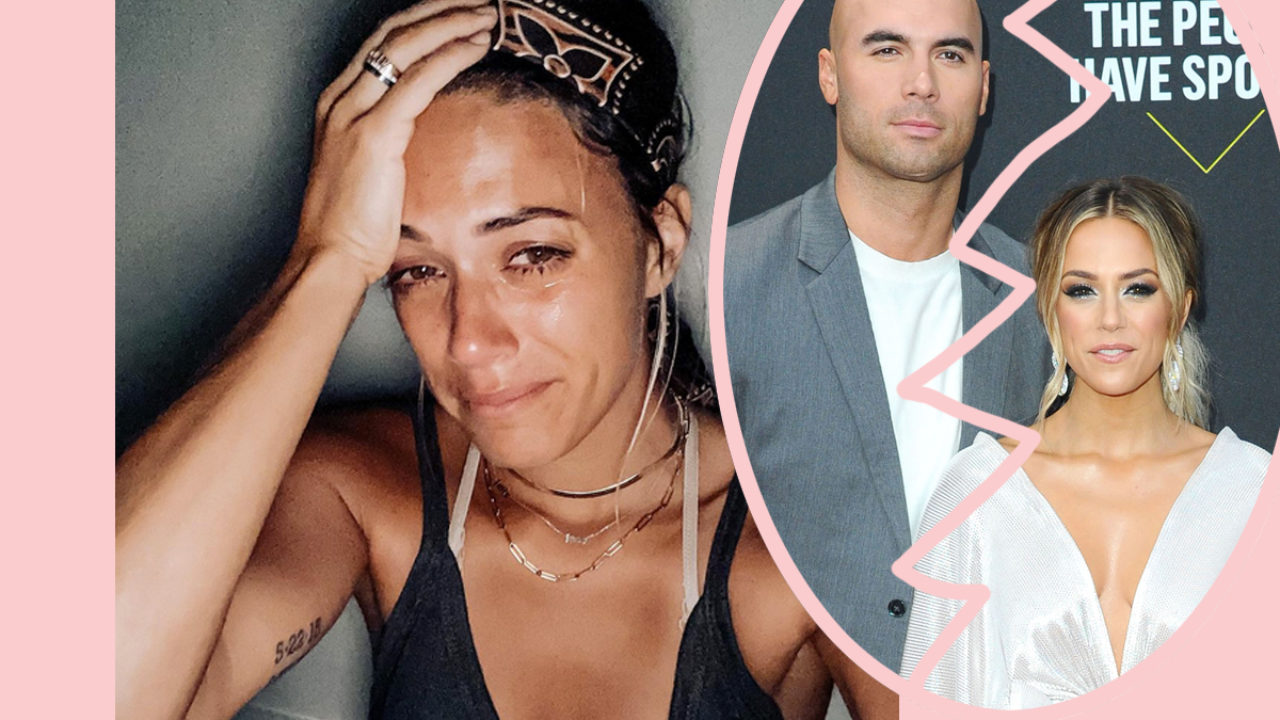 Recently, Jana revealed her new tattoo 'Enough' amid this divorce. Also, she keeps posting her pictures with her children on her Instagram account.
Interesting Trivia about Mike Caussin
Mike Caussin is Christian by religion. His birth sign is Pisces. In addition, Mike's height is 6 feet 5 inches and his weight is 110 kg. Also, Caussin has brown hair and eye color.
As he shared, his favourite color is black. Moreover, he loves to cook and eat seafood. Also, Mike Caussin's favourite brands are Pepe and Puma. Talking about players, Mike's favourite is Tom Brady. Madonna is his favourite singer along with Paris Hilton and Dwyane Johnson as favourite actress and actor. Mike Caussin likes Joe Biden as a politician.