Kane Brown is a TikToker, singer, and online media sensation from the United States. In spite of garnering more attention for his music, he first rose to fame on social media. Despite his young age, he is already a popular face in the country music industry. Nonetheless, he is the first country singer to have consecutive number one singles listed on all five top country charts. As a result, he has received multiple nominations for many awards.
By the end of 2010, biracial musician Kane Brown had raised the caliber of modern country music. Henceforth, if you're eager to learn more about this famous social media star, then don't worry. We completely have your back. This article goes into specifics on Kane Brown's life and career in the country music scene. Subsequently, scroll over and read on without further ado.
Kane Brown Birth and Family
Born on October 21, 1993, Brown grew up in the rural areas of Chattanooga, Tennessee, and northwest Georgia. His birth name was Kane Allen Brown. He belongs to a mixed-race family. He has an African-American father who is also half Cherokee. On the contrary, his mother is white; named Tabatha Brown.
Brown was 7 or 8 years old when he discovered he was biracial. He would pick up constant fights with people around when younger, as they would insult him for his race. Brown's father has been behind bars since 1996. Thus, his single mother is responsible for his entire upbringing.
Kane Brown Early Life/Young
When he was a child, Brown's family mostly lived on the streets and often slept in their car. Subsequently, he relocated from Rossville to Fort Oglethorpe to LaFayette before settling in Red Bank, Tennessee. Therefore, he went to a lot of schools as a result. That included Lakeview Fort Oglethorpe High School in Fort Oglethorpe. There, he sang in the choir alongside Lauren Alaina, the runner-up on Season 10 of American Idol. Moreover, he also went to Ridgeland, Soddy Daisy, and Red Bank high schools. Eventually, he moved in with his grandma, who had also assisted in his early life, after graduating.
Brown listened to country music growing up but developed an interest in R&B music in middle school. However, he started playing country music after winning a school talent event in his 11th-grade year. He had sung Chris Young's 'Gettin' You Home' there. Following his school friend Lauren Alaina's breakthrough on American Idol, he thought of giving it a try. Hence, he applied to both The X Factor and American Idol. In 2013, after going through an audition process, he made it to The X Factor! Nonetheless, when the show's producers wanted to put him in a boy band, he willingly quit the show. Subsequently, he decided to upload his original covers of popular songs online.
Kane Brown Musical Career
In 2014, Kane Brown started sharing videos of his renditions of songs by Alan, Billy, and Brantley on social media. On Facebook, he gained fans for his homemade videos. One of his early videos that attracted significant attention was his cover of Lee Brice's 'I Don't Dance'. Additionally, his cover of George Strait's 'Check Yes or No' quickly became a hit and amassed over 7 million views. The teaser video for his own single 'Used to Love You Sober' released on October 8, 2015, went viral.
Kane Brown Closer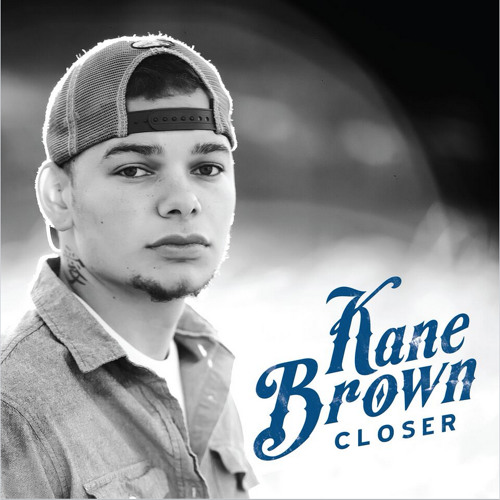 Brown sought money in 2014 through the fundraising website Kickstarter to create a six-song EP. Thus, he recorded it in Nashville, Tennessee, in the home studio of Brantley Gilbert guitarist Noah Henson. On June 2, 2015, the EP 'Closer' debuted. It featured on the Top Country Albums chart at #22 and sold 3,200 copies in its first week. 'Don't Go City on Me', a song from the EP, came out on October 22, 2014. Additionally, it peaked at #43 on the Country Digital Songs chart.
Brown Follow-up Singles
On his birthday, October 21, 2015, Brown dropped a brand-new tune titled 'Used to Love You Sober'. Likewise, this earned a feature on Zane Lowe's Beats 1 radio show. Hence, the track peaked at #2 on the Country Digital Songs chart with two days of 38,000 copy sales. The single's release also helped his EP Closer climb the chart, reaching #22 on the Top Album Sales chart. On November 4, 2015, Brown released a second song, 'Last Minute Late Night'. It debuted at #9 on the Country Digital Songs chart with 26,000 units sold. 3 weeks later, on November 30, 2015, the singer released a new single called 'I Love That I Hate You'. In its first week, it sold 17,000 copies.
Kane Brown Chapter 1
On the summer 2016 Dig Your Roots Tour, Brown served as Florida Georgia Line's opening act. Furthermore, on the song 'Can't Stop Love', Brown worked with Chandler Stephens. They co-wrote and debuted on February 12 of the same year.
On January 27, 2016, Brown signed a contract with Sony Music Nashville. Thus, he currently records for the RCA Nashville label. Further, Brown released Chapter 1, his first EP with the company, on March 18, 2016. It debuted at #9 on the U.S. Billboard 200 and at #3 on the Top Country Albums chart. In fact, it sold 30,000 units (23,000 in traditional albums) in its first week. Likewise, it features the singles 'Used to Love You Sober' and 'Last Minute Late Night'.
Brown released 'Ain't No Stopping Us Now' on June 17, 2016, as a promo single. This was before the release of his debut full-length album though. On August 3, 2016, 'Thunder in the Rain' became available as the album's first radio single. Further, on November 3, 2016, Brown launched his own 'Ain't No Stopping Us Now' Tour. It had Monster Energy and Outbreak Presents as the organizer. On December 2, 2016, the composer released the self-titled album with those songs. Thus, this hit debuted at #10 on the U.S. Billboard 200.
Kane Brown What Ifs
Brown co-wrote the second song from the album, 'What Ifs', with his old friend Lauren Alaina. Since its release, it has been certified 5 Platinum by the RIAA. It was Brown's first and Alaina's second #1 hit on the Billboard Country Airplay charts for that week. Additionally, it topped the Billboard Hot Country Songs chart for the next five weeks.
Kane Brown Heaven
'Heaven' became the album's third single on November 13, 2017. Brown's first album's expanded deluxe edition contained four additional songs, including a duet with Chris Young besides 'Heaven'. The album rose to #5 on the Billboard 200 after the deluxe edition's release though. Moreover, it climbed back to the top of the Top Country Albums chart. Henceforth, Brown made history by becoming the first artist to collectively top each of the five major country charts. They included Top Country Albums, Hot Country Songs, Country Airplay, Country Digital Song Sales, and Country Streaming Songs.
Kane Brown Collabs
'Lose It', the first single from Brown's second RCA album, earned a release on June 7 by RCA Nashville. On August 8, 2018, Brown publicly released the album's second track, 'Weekend'. Brown tweeted the album's name – 'Experiment', its cover art, and detail about the upcoming song 'Homesick' on September 4, 2018. After Experiment's November 9 release, it was Brown's first album to debut at #1 on the Billboard 200 albums chart.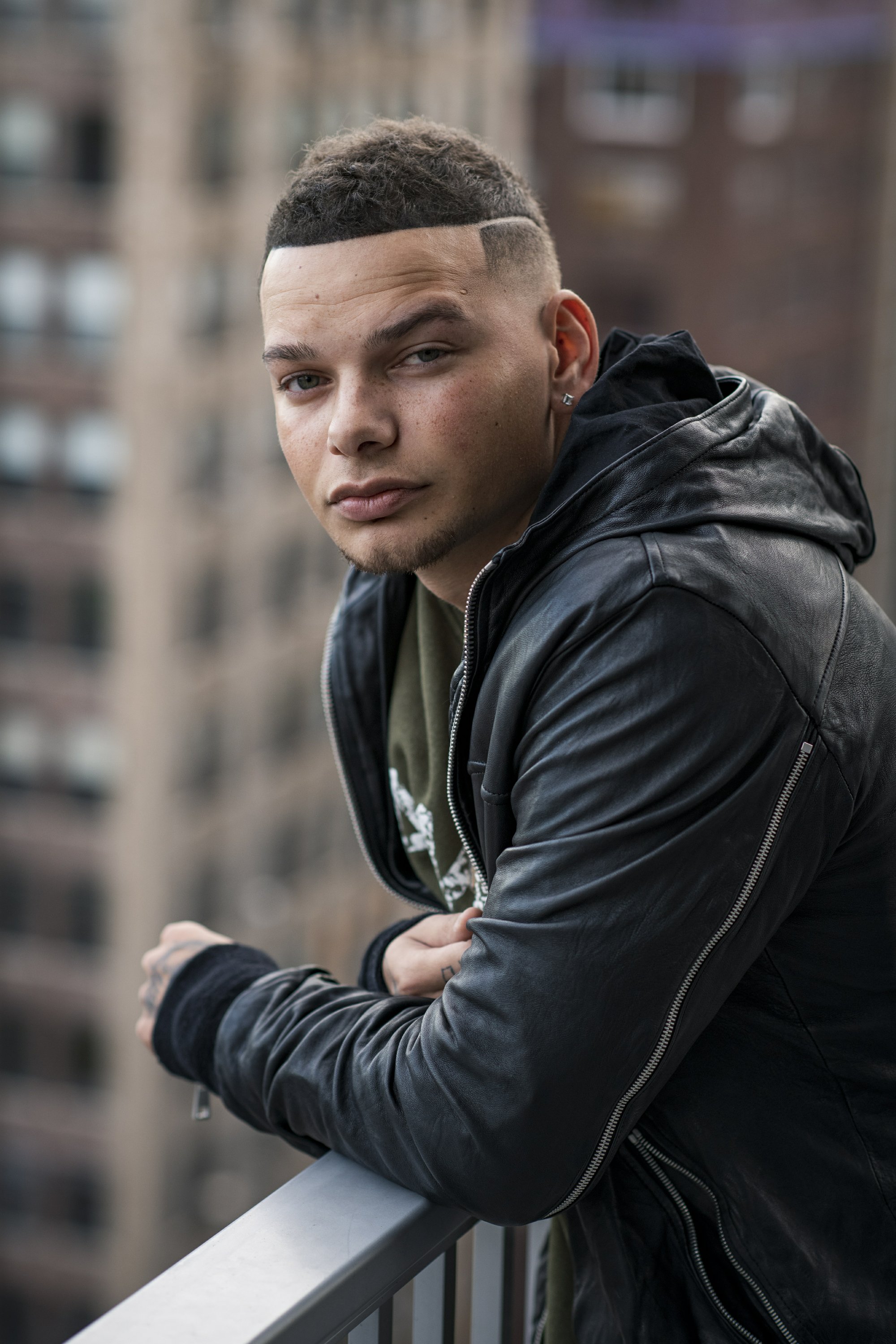 In the years 2018-19, Brown collaborated with musicians like Becky G, Camila Cabello, and Digital Farm Animals on several songs. Moreover, they included a single remix of 'Saturday Nights' with R&B singer Khalid. Additionally, he made an appearance on Brooks & Dunn's album Reboot in a fresh version of their classic song 'Believe'. Brown's first song to be played on Mainstream Pop Radio was 'One Thing Right'. A joint effort with Marshmello, it earned a release in August 2019 though.
Brown's third EP's lead song, 'Cool Again', was made available in April 2020.
Kane Brown Worldwide Beautiful
The Boys & Girls Club of America benefited from the song 'Worldwide Beautiful' in June 2020. This release by Brown promoted equality and peace. Further, with Khalid and Lee, Brown released 'Be Like That', to mainstream radio in July 2020. This was the second single off his EP.
Additionally in 2021, Brown won Video of the Year at the ACM Awards for his song 'Worldwide Beautiful'. Therefore, this made him the first black person ever to do it.
Brown released his third EP, Mixtape, Vol. 1, on August 14, 2020. It contains the songs 'Cool Gain', 'Worldwide Beautiful', and 'Be Like That', in addition to four other songs.
Brown Be Like That
Subsequently, in September 2020, Brown announced a drive-in performance on September 26, 2020. The concert took place at more than 200 theaters around the country. Brown performed 'Be Like That' live from Nashville alongside Swae Lee and Khalid.
The second official single from the EP to be issued to country radio was 'Worship You' in October 2020.
The Thanksgiving Thursday Night Football game between the Dallas Cowboys and the Washington Football Team took place on November 26, 2020. Conducted at AT&T Stadium, Brown delivered a pre-recorded halftime concert there.
Kane Brown Label
Subsequently, Kane Brown teamed with Sony Nashville to start his own label, 1021 Entertainment, on February 11, 2021. Following that, Restless Road, a Nashville-based band, became the label's first signing.
Brown appeared on the Time 100 list of the 100 most influential people in the world for the year 2021. His single 'Leave You Alone' was officially released on March 3, 2022. He had first posted its social media teaser in late 2021 though.
'Different Man', Brown's third studio album, came out on July 18, 2022. Likewise, September 9, 2022, is the scheduled day for the album's release.
Kane Brown Net Worth
Kane Brown makes roughly $1 million a year, as per media reports. As of 2022, this American singer has a $6 million net worth. He has been highly busy in his career. You can spot him contributing to internet platforms with content and pursuing his passion for creating music at a remarkable rate. Therefore, Brown has a sizable net worth as a result of his prudence.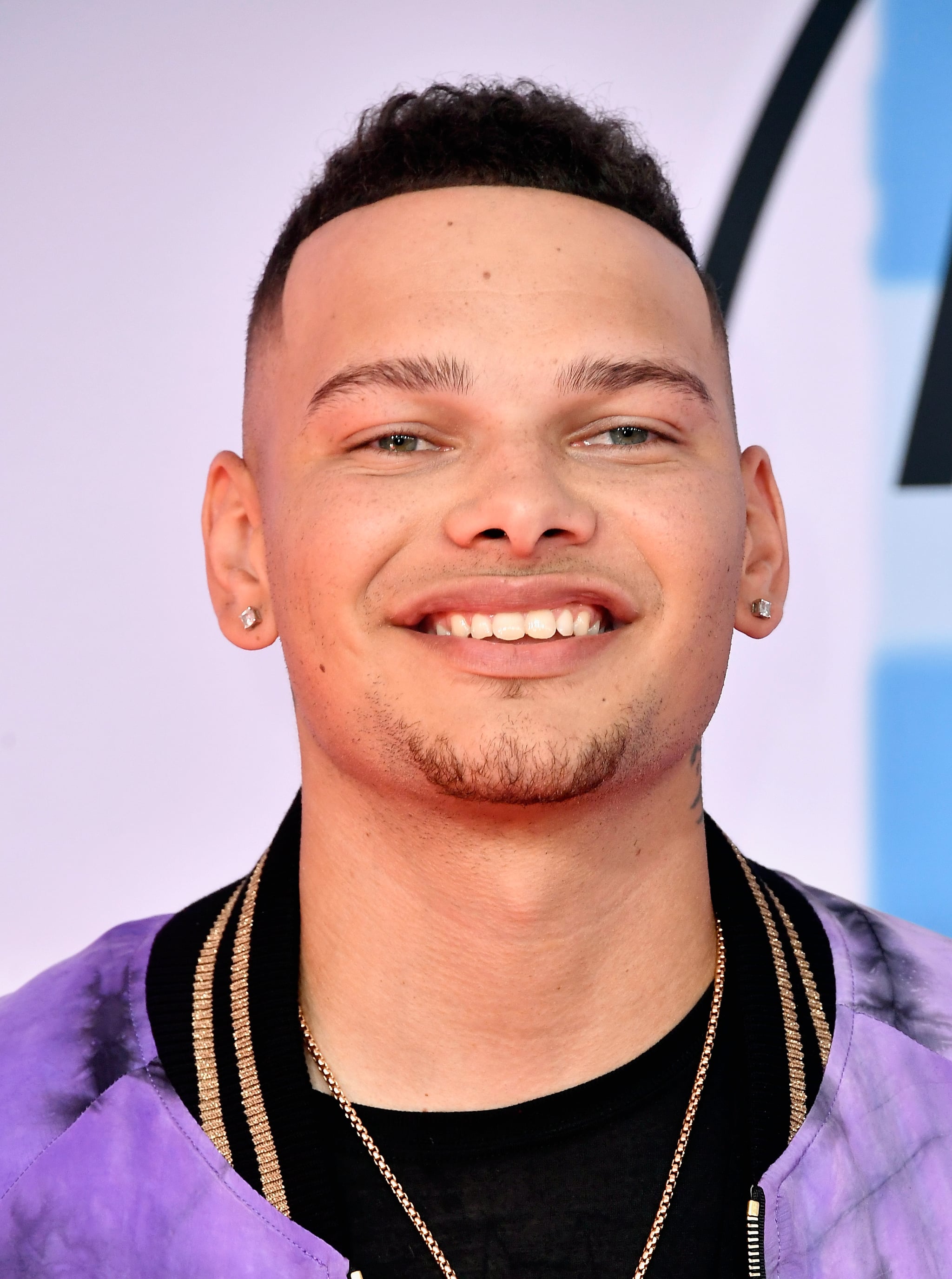 Country Music Video Directory claims that he owns a $900K property in Franklin, Tennessee. Moreover, he currently drives a customized Ford F-250 truck with 42-inch tyres and gold wheels. In addition, he also has a few Hyundai and Tesla cars.
Kane Brown Social Media
Brown is a popular figure on social media. He has a strong fan base on YouTube, where he posts music videos, song audio, BTS photos, and concert clips.
His 2013-founded YouTube channel has 3.33 million subscribers and more than 2 billion likes. Brown also has a huge following on Instagram, where he currently has 3.3 million followers and an average of 135K likes. He mainly posts family photos, details about his upcoming songs, and snapshots of his life though. Brown's Twitter account has 1.7 million followers in addition to numerous likes and retweets. With 4.8 million fans and 24.9 million likes, Brown has a sizable fan base on TikTok as well. He often posts videos of himself engaging in dancing challenges, spending time with his family, and exploring new trends.
Kane Brown Personal Life
Kane Brown Wife
The country singer is in a happy marriage with his longtime beau, Katelyn Jae. The duo had come across each other in 2015, thanks to common work contact. Until January 2017, Brown kept his love life under wraps. However, in a touching Facebook post, he opened up about his relationship. He admitted that he was glad he had discovered his other half – Jae.
Therefore, on Easter Sunday of 2017, Brown proposed to her. Subsequently, a few days later, in April 2017, the couple made their engagement public at a concert in Philadelphia, Pennsylvania. On October 12, 2018, they exchanged nuptial vows at Mint Springs Farm in Nolensville, Tennessee. The ceremony was a grand one, conducted in front of over 200 family members and friends.
Kane Brown Children
Brown announced that he and his beloved wife were expecting their first child on April 15, 2019. On May 1, 2019, less than a month later, he revealed the baby's gender. This took place as he made his way down the red carpet at the Billboard Music Awards. Thus, Jae gave birth to their daughter – Kingsley Rose Brown on October 29, 2019. Furthermore, Brown shared that on December 29, 2021, Jae had given birth to their second daughter – Kodi Jane.
Kane Brown Charity
A U.S. Bank announced a new Collab with Kane Brown in 2019. This was as part of the 'Music Made Possible' series of the CMA Foundation. The goal of this series is to improve musical education scopes for under-funded schools and nonprofits.
Kane Brown Merch
On his website, Kane Brown sells his own line of merch. They include hats, tees, hoodies, basketball jerseys, badges, and his own brand of breakfast cereal called 'Kane Crunch'.
Kane Brown FAQs
Who is Kane Brown?
Kane Brown is a multiracial vocalist from the States. Tackling country music from a genre-defying angle, Brown redefined the sound of classic country in the late 2010s. Although he was initially fond of R&B, he eventually embraced country music. He has a total of 14 singles, 23 music videos, 3 EPs, and 2 studio albums to his credit.
When was Brown born?
Kane Brown's birth took place on October 21, 1993, in Georgia, United States.
How old is Brown?
The country artist is presently 29 years of age.
How tall is Brown?
He has a height of 6'1″.
What is Brown's weight?
He weighs 78 kg.
What is Brown's heritage?
Kane Brown is half white and half Afro-American. He admitted to People magazine in 2018 that he was not aware of his mixed race till he was 7 or 8 years old.
How did Brown decide to focus on country music?
Brown ardently listened to country music while growing up. However, in middle school, he suddenly started to get into R&B. Nevertheless, he started singing country music after winning a school talent show in his 11th-grade year. He had performed Chris Young's 'Gettin' You Home' at the event.
Is Brown married?
Yes. Kane Brown married his longtime beau, Katelyn Jae Brown in 2018.
Does Brown have children?
Kane Brown and Katelyn Jae Brown are parents to two daughters – Kingsley Rose Brown and Kodi Jane.
What was Kane Brown's first hit song?
Released in 2014, his debut single 'Don't Go City on Me' became very popular and went viral.
What are Kane Brown's biggest hits?
'Weekend'
'American Bad Dream'
'Granddaddy's Chair'
'Baby Come Back To Me'
'It Ain't You It's Me'
'Ain't No Stopping Us Now'
'Hometown'
'I Don't Dance'
'Lost in the Middle of Nowhere'
'Heaven'
What is Brown's new single?
'Different Man', Kane Brown's much-awaited next album, will release in September. Nevertheless, the country artist has released a new single called 'Grand' meanwhile. He aims to keep his fans on hold with it until the project's September 9 release date.
How much is a Kane Brown concert?
Tickets for a Kane Brown concert range in price from $170 to $431.