Alexis René Glabach, professionally popular as Alexis Ren, is a famous name in the fields of social media and modeling. Besides, she is also a successful businesswoman and actress. Indeed, Alexis is one of the most remarkable influencers in the world. She strongly advocates for mental health, love for oneself, and empowerment. This social media star has won over thousands of hearts across the globe with her sizzling curves and hazel gaze. Frequently, she steams up the cyber world by striking out sensuous poses and putting up fiery uploads. Meanwhile, she also does not forget to inspire her fans via her fitness videos.
Read Also: Who is Corinna Kopf: Wiki, Age, Height, Boyfriend, Dating History, Twitch, Net Worth, OnlyFans & FAQS
If you would like to know more about this diva from the US, then you have landed in the right place. Scroll down to take a detailed look at Alexis Ren's life and career.
Birth and Early Life
Alexis Ren's birth took place on 23 November 1996 in Santa Monica, California, United States. She is Russian and German. While Ren's father, Frank Gaylord is a lawyer, her late mother, Cynthia Gaylord was a health nutritionist expert. Well, Mrs. Gaylord had passed away in 2014 after battling colon cancer – Stage 4.
Alexis Ren primarily grew up in Santa Monica only. And her mother homeschooled her there. Ren has 4 siblings – 3 sisters and a younger brother. Ren is the middle child of 5 siblings.
After spending a decade in the world of glamour, Alexis still has her principles fixed. She refuses to sign any contract that calls for nudity.
Career
Alexis Ren was only 13 when Brandy Melville offered her a contract in modeling. She accepted it and signed the deal shortly. She spent that entire year freelancing as a model for small projects. Nous Model Management approached her for a modeling opportunity when she turned 14 and signed her in. Ren was immediately booked for an ad with the magazine Seventeen.
Soon, she began working with other top management companies like Chic Management and Lions NY Management. She made her first runway debut in 2014 in Los Angeles for Sahara Ray Swimwear. Next, she made it to the swimsuit issue of the Surfing Magazine in 2015.
Rise to Fame
Still, Alexis was not that famous until she uploaded pictures from a photoshoot with Lucas Passmore on Tumblr. Overnight, her charming snaps in a black string bikini by the poolside went viral. In no time, her Instagram follower count increased from 100K to a million. One of her most famous campaigns was Calvin Klein's video – 'Put It On, Take It Off'.
Alexis Ren has made appearances in a series of ads for mobile games. In addition, she has posed for magazines like We The Urban, C-Heads, and Nextdoormodel. Besides, she has worked with several well-known brands. To name a few – Tobi, Forever 21, Puma, Us Rags, Loreal, Miss Holly, A'GACI, Fox Head, Calvin Klein, etc.
Alexis has launched her activewear line as well – Ren Active' She has also starred in the hit comedy film from 2017 called 'Deported'. She was Maxim's cover girl for the August 2017 issue and Mexico cover girl for March 2018. Likewise, the title of a Sports Illustrated Swimsuit 2018 Rookie was conferred to her. Additionally, she was included in Maxim's Hot 100 List of sexiest women across the globe in 2019.
In 2018, she participated in Season 27 of 'Dancing with the Stars', where Alan Bersten was her assigned partner. In October 2019, she starred in Ed Sheeran's music video 'South of the Border' as Scarlet Jones. Previously, she had made an appearance in Kygo's music video – 'Not Ok'.
Alexis Ren On Social Media
Instagram influencer and model Alexis Ren is quite active on social networking platforms. She has over 14.5 million followers on Instagram. Her Twitter account also has around 2 million followers.
Alexis Ren keeps teasing her fans and soaring the temperature with her alluring photoshoots. As revealed by social media, she never shies off from putting up bold photos of herself. This enticing beauty with seductive looks and sizzling curves is one of the most sought-after Gen-Z social media sensations. Once she was in the news, for having shared a topless video of herself.
Moreover, she follows a healthy lifestyle and keeps inspiring her followers with her fitness and beauty videos.
Alexis Ren Net Worth
Currently 26 years of age, this social media star has a net worth of roughly 3 million USD. Evidently, Alexis Ren's primary sources of income are paid sponsorships and modeling projects. Additionally, this gorgeous damsel's line of sportswear has upped her income as well.
Alexis Ren Personal Life
Again, coming over to her personal life, Alexis Ren has had 3 short-lived relationships to date.
The first person she dated was travel influencer and surfer, Jay Alvarrez. Besides posting pictures together, they also appeared in a music video – 'Hey' by Fais feat. Afrojack. This relationship lasted from 2014 to 2016, as the couple split after an ugly fight on social media.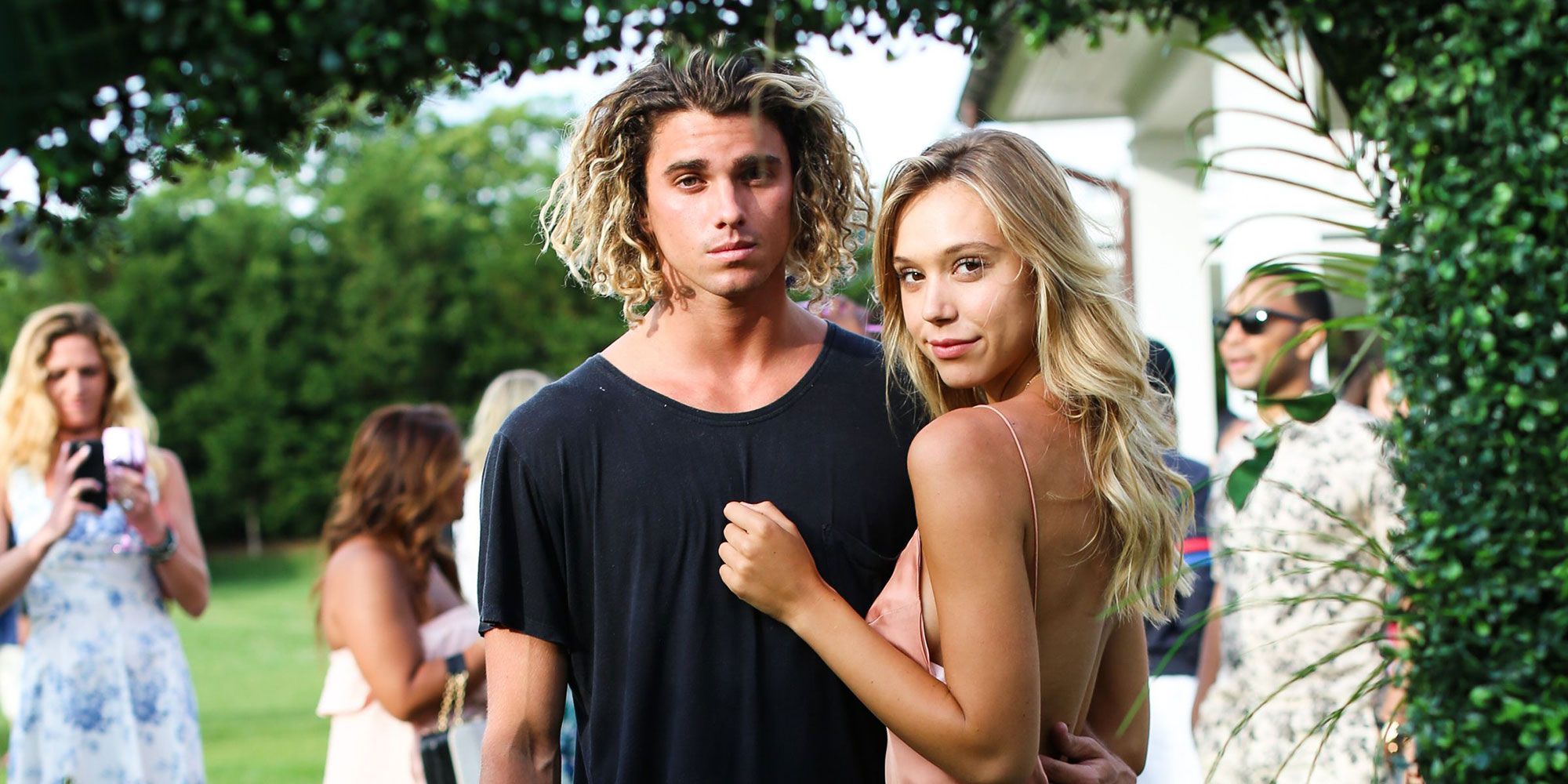 The next person she fell for was Alan Bersten, her dance partner. The duo started an affair in October 2018 while filming the 27th Season of 'Dancing with the Stars'.
Alexis confirmed dating famous actor and model Noah Centineo in March 2019. However, this relationship also did not last long. The couple parted ways in February 2020.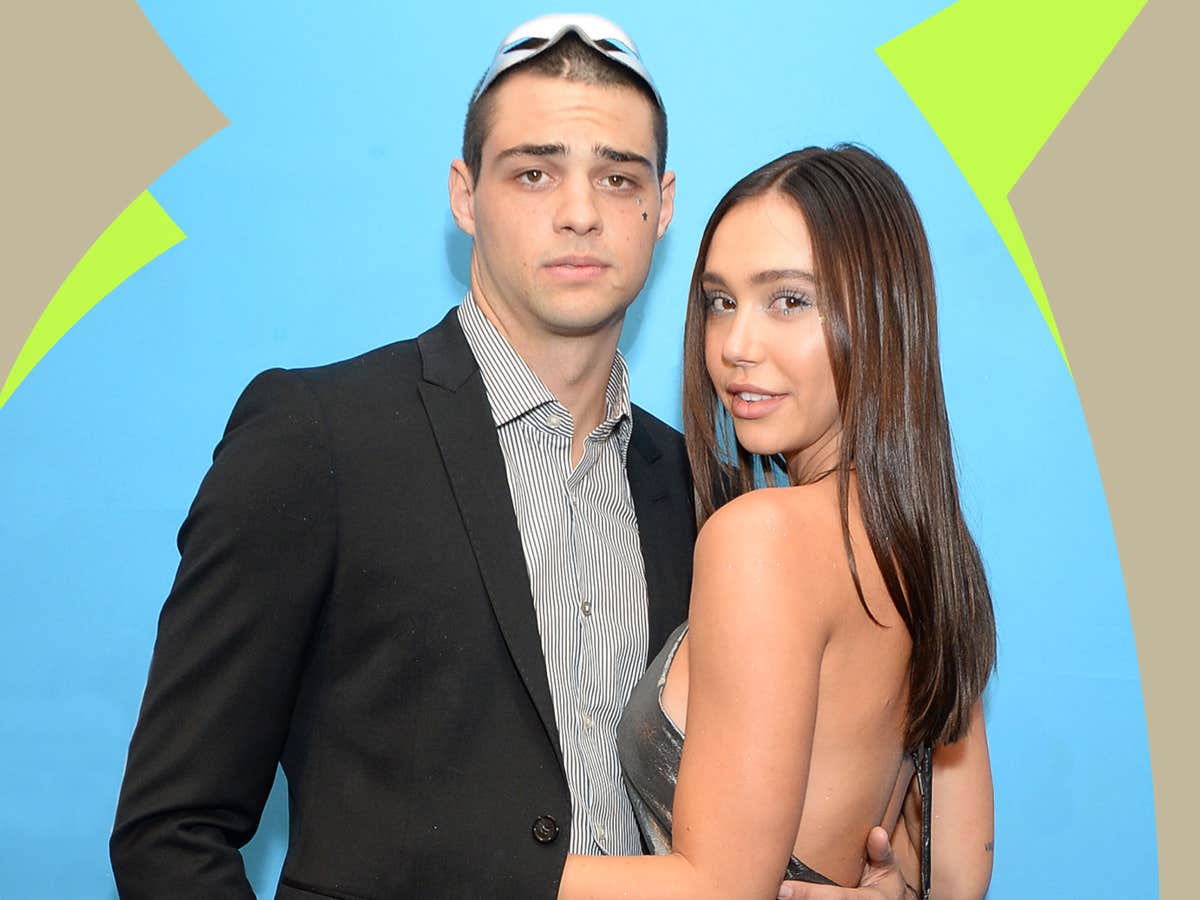 Alexis Ren Controversy With Jay Alvarrez

Clearly, Alexis Ren and Jay Alvarrez were a popular Instagram couple. The cracks in their relationship widened when Alexis took to Twitter to share cryptic messages. In fact, she blocked him before going on the tweeting spree. Following this, she directly told a fan that they broke up because "the relationship wasn't good for his business anymore". Further, Alexis claimed on a certain tweet how Jay had a small dick. Soon, Jay too lashed out at Alexis with his own set of cryptic tweets. Consequently, things got exceedingly ugly and went out of hand. Hence, in no time, Alexis and Jay deleted their respective tweets and broke up.
Alexis Ren: Behind the Curtains
Time to have a quick look at Alexis Ren's physical stats:
Height – 5'8''
Weight – 58 kg
Body Measurements – 35-23-35
Cup size – 33B
Eyes – Dark brown
Hair – Dark brown
Here are some lesser-known facts about Alexis Ren including her workout plan that you will be surprised to come across:
Alexis Ren avoids junk food, sugar, alcohol, bread, and red meat. She rather prefers having a daily dose of fresh vegetables and fruits for every meal.
She drinks plenty of water to stay hydrated. In her opinion, that is an excellent skincare routine.
Alexis Ren loves to sketch, play the guitar, and dance. Moreover, she is a trained ballet dancer.
Alexis Ren has 3 tattoos on her body – all of which are related to her deceased mother.
She loves animals. She has had dogs and cats as pets.
Alexis Ren is well-trained in Yoga and Pilates. Additionally, she is a fitness freak and spends 2 hours or more every day toning her body.
When her mother lost her life, Alexis went into a toxic state of mind. She caught up on an eating disorder, suffered from food guilt, and would over-exercise as a way to punish herself.
This social media star has been under the knife often for a rhinoplasty and breast enhancement.
She is very thankful for her fans and enjoys the male attention she receives. It fills her with happiness when fans come up to her on the street and request her for pictures.
Usually, she finishes off her dinner by 7 PM latest.