Marlene Knaus is a former Austrian designer, model, style icon, and socialite. Regarded as the "It girl", she was popular for her excellent sense of fashion. Besides, her iconic loose hairdo of the 1960s-era had become a successful trend at the time. Nevertheless, after marrying the legendary Formula One racer Niki Lauda, Marlene's fame soared. Their romance hoarded a lot of media attention, and their love tale went viral.
Marlene was prominent in the fashion world and graced many noted magazine covers. Besides, she also worked as a designer and rose to the status of a socialite. If you would like to know more about this former model with a magnetic persona, you are welcome here. Ahead we shall be throwing light on Marlene Knaus' personal life and career, besides her marriage and divorce with Niki Lauda. Henceforth, without further ado, keep scrolling over to read more about this alluring beauty.
Marlene Knaus Career
The media is still in the dark about Marlene's life before she met Niki. Consequently, nothing is known about her origin, parents, or siblings. Marlene, however, began her ascent to fame in the 1970s. She was initially a cover model for several major mags, which gave her star status in her native Austria. Her fame as a fashion icon shot up in the late '60s and early '70s.
As stated earlier, Marlene received the title of an 'It girl'. Thus, this was a moniker used at the time to describe women with both high sex appeal and charming persona. This term became popular only after the release of the Clara Bow-starring movie 'It'. Nonetheless, a woman with fame and high acclaim without having to flaunt her sexuality fitted the 'It girl' title well. Although so many wished to be Marlene in her company, she ended up winning over Niki Lauda's heart.
Marlene Knaus & Niki Lauda
Marlene Knaus & Niki Lauda Meeting
There are no specifics as to how the two met. However, sources claim Niki Lauda's beau at the time was Mariella Reininghaus, who he had dated for about 8 years. The two had met in the 1970s. Niki nonetheless ended his affair with his previous flame and started a new one with Marlene Knaus.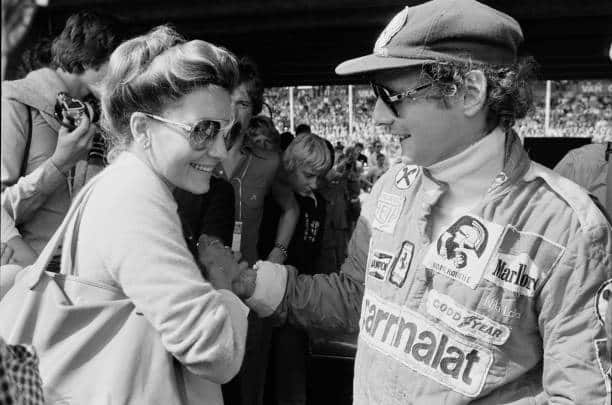 Marlene Knaus wasn't single either. Curt Jürgens, a theater and screen actor from Germany and Austria, was her then-partner. Oddly enough, Curt's dinner gathering was where Marlene and Niki first met each other. Marlene had managed to seduce Niki with her enticing beauty and charisma.
Marlene Knaus & Niki Lauda Marriage
During the Formula One seasons, Marlene would travel with Niki all over the world, which solidified their bond. The duo eventually became one of the most loved celebrity couples at the time and gained immense limelight from the media. Page-3 headlines regularly featured their love story. Hence, after several years of dating, the couple eventually took the decision to get married in 1976.
That year, however, Niki met with a serious accident at the Nürburgring during the German Grand Prix. He was trapped in his car, which left the track, hit an embankment, and caught fire. As a result, Niki ended up inhaling toxic fumes. In the aftermath of the fatal German Grand Prix accident, Marlene reportedly lost consciousness after observing Niki's burns and ruptured eyelids. Fortunately, Niki survived the crash but suffered burns that scarred his face for aye. He has worn hats ever since to partially conceal the affected area. Subsequently, Marlene chose to support her husband and be a mother to their children instead of pursuing her own career. Her apparently smooth marriage with Niki made her quite popular with the public.
Marlene Knaus Husband Niki Lauda
Niki Lauda was an Austrian race car driver and aviation entrepreneur born on February 22, 1949, in Vienna. His name at birth was Andreas Nikolaus Lauda though. Despite being raised by an affluent family that produced paper and was against his passion for racing, Niki was unfazed. He started racing Minis in 1968 before switching to Formula Vee, Formula Three, and eventually, Formula One. Moreover, he served as chairman of the Mercedes Grand Prix. Since the racer was into air travel, he founded two airlines – Laudamotion and Niki and Lauda Air.
Niki Lauda has been a Formula One world champion thrice, in the years 1975, 1977, and 1984. The last two of his three F1 Grand Prix world titles went on to shock many. This came after his remarkable recovery from a terrible crash, leaving him severely burned and on the verge of death. In addition, Niki holds the record of being the first rally driver to win under McLaren and Ferrari.
Following a long period of poor health, Niki breathed his last on May 20, 2019. He was 70 then, and his death took place in the University Hospital, Zurich, Switzerland. At the time of death, Niki was around worth 445 million USD.
Marlene Knaus Children
Together, Marlene and Niki have two sons. The elder son was Mathias, born in 1979. He has chosen to continue his father's racing career by becoming a racer himself. The younger son born on January 30, 1981, is Lucas, who serves as his brother, Mathias' manager. Likewise, Mathias competes for Aston Martin Racing in the FIA World Endurance Championship rather than Formula One. Mathias has, alas, had little success in the racing world though.
Marlene Knaus Divorce
Therefore, Niki and Marlene stayed together for 16 long years up until 1991, when the pair decided to divorce. Sadly, the cause for the divorce remains still unknown. However, many sources guess that it was Niki's extramarital affair that led to this split. Niki had an ongoing illicit affair and fathered a son – Christoph, outside of his marriage. In 2008, Niki remarried Birgit Wetzinger, who was 30 years younger and an air hostess for one of his airlines. Niki and Birgit soon became parents to twins. While they named their boy Max, their girl was Mia.
Marlene however, has led a tranquil life hidden from prying eyes. She currently resides in a home that Niki left for her in Ibiza. Nonetheless, Marlene and her ex-husband have remained very close friends ever since the divorce. Even though they split up, Marlene has continued to attend his family events. Moreover, they would take frequent trips to Ibiza, Spain, for holidays.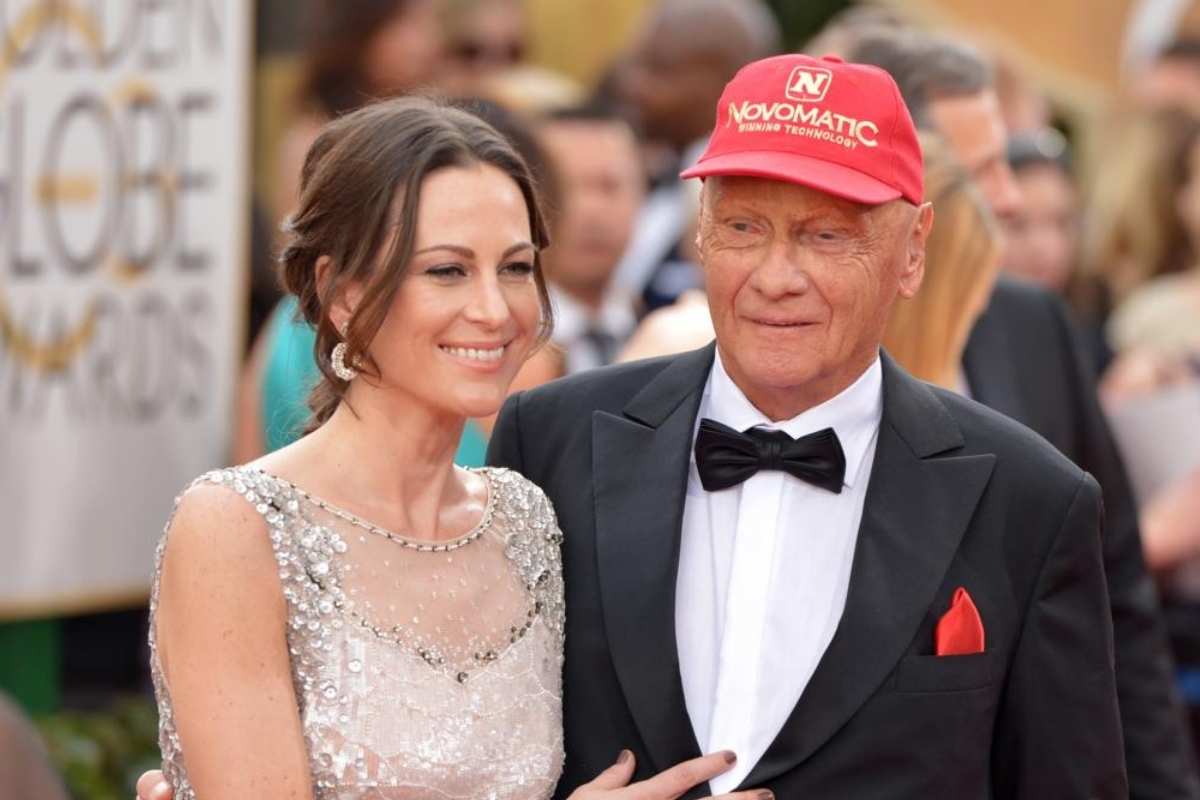 Additionally, Marlene has remained friendly with Niki's second wife and his children even after their divorce. She and Birgit even split duties when Niki was in a Zurich hospital, lying on his deathbed. Mathias, Lucas, Max, Mia, and Birgit received the lion's portion of the Formula One racer's fortune. Nevertheless, Niki did not forget to leave sizable sums of his fortune for Marlene and Christoph too.
Marlene Knaus Personal Life
Marlene is a US citizen. Although the precise day of her birth is unknown, it was in 1956 in an unknown American state. Additionally, no information is available about her parents or siblings. Moreover, we hardly know any details about her educational history. Reportedly, she completed her schooling at some local high school in her hometown. She is ethnically Venezuelan. However, following her marriage to Niki Lauda, she received Austrian citizenship. Despite being a celebrity's wife, she has always preferred to lead a private life and therefore, avoid the spotlight.
Due to Marlene's lack of a digital footprint, there is very little detail available on her personal life. She once had a Twitter account, but she stopped using it in 2014 after just a few tweets. In addition, the only images of her that are available online are old ones of her. Back then, she used to be much younger and was in a happy marriage with Niki. Additionally, whether she has remarried or is now dating someone – is unknown. Despite still being attractive, it is unlikely that she will return to modeling given the fortune she has amassed.
Years after Niki Lauda's passing, Marlene Knaus still benefits from being his first wife. Their love story had been hinted at in the 2013 film 'Rush'. This movie centers on the rivalry between James Hunt and Niki Lauda – two popular F1 racers. These seemingly fierce rivals finally become friends out of respect for one another. The film also revealed that Marlene initially had no idea about Niki's stardom, when they first met. Niki praised Rush, a sleek biographical sports movie, as being "80% realistic", despite some fakery and downplays.
Marlene Knaus Net Worth
Marlene's major source of income was as a model. Thus, she had amassed a tidy sum of 800K USD at the time. Nonetheless, she did not pursue her own career once she wed Niki. Instead, she relied on helping her spouse and raising both their sons pretty well. However, Marlene's efforts paid off once she parted ways with the Formula One legend, Niki Lauda. She profited greatly from the divorce because Niki was already worth close to $100 million back then.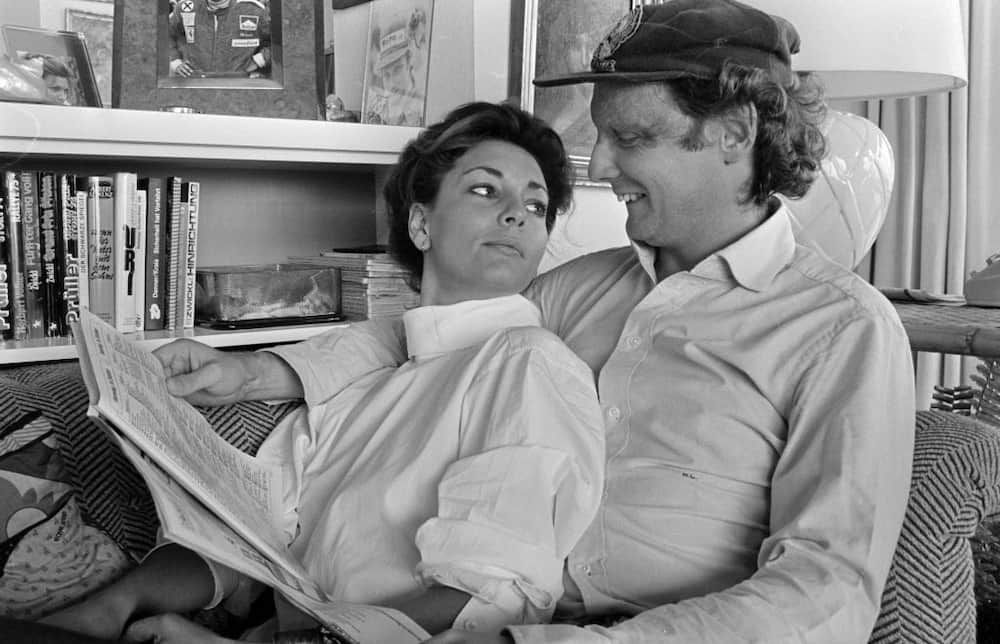 Have you ever wondered how wealthy Marlene Knaus is? The most reliable sources estimated Marlene's net worth to be 43 million USD in 2022 though. Additionally, her assets are worth 500K USD.
Marlene Knaus FAQs
Who is Marlene Knaus?
Marlene Knaus is a former model from Austria. To date, she is immensely famous as the ex-wife of the late Formula One racing driver, Niki Lauda. Despite being his wife, Marlene has always chosen to shield her life from the media radar. However, her divorce from the racer Niki ended up netting her millions of USD.
When was Marlene born?
Marlene Knaus birth took place in 1956, although her precise date of birth is a fact that goes unrevealed.
How old is Marlene?
The socialite is 66 years of age currently.
How tall is Marlene?
Marlene Knaus has a height of 5'6″.
What is Marlene's weight?
The beauty weighs 63 kg presently.
Where is Marlene from?
We do not know of her exact origin. Born in the United States, she obtained Austrian citizenship after marrying Niki Lauda. She is of Venezuelan descent though.
Where is Marlene right now?
The public is unaware of her current whereabouts since she hasn't been around much after her husband passed away.
When did Niki and Marlene get married?
Following their first meeting in the 1970s, the former couple tied the knot in 1976.
Has the former model ever had children?
Yes. Marlene Knaus is a mother to two sons – Mathias and Lucas.
Who played Marlene Knaus in Rush?
The character of Marlene Knaus in the movie 'Rush' was thus beautifully essayed on by Alexandra Maria Lara.