Luis Guzmán s a Puerto Rican actor who was born on August 28, 1956. His career spans over 40 years, and he has appeared in numerous films and television series. Therefore, he is a very seasoned actor. He has appeared in Paul Thomas Anderson films such as Boogie Nights (1997), Magnolia (1999), and Punch-Drunk Love (2002), as well as Steven Soderbergh films such as Out of Sight (1998), The Limey (1999), and Traffic (2000). Q & A (1990), The Hard Way (1991), Carlito's Way (1993), and Keanu (2016) are among his other film credits. He was even nominated for an Independent Spirit Award for Best Supporting Male for his performance in The Limey.
On television, he played Raoul "El Cid" Hernandez on the HBO prison drama Oz (1998-2000), Narcos (2015), Jesse "Mama" Salander on the CBS medical drama Code Black (2015-18), Hector Contreras on Perpetual Grace, LTD (2019), and Wednesday Addams (2022).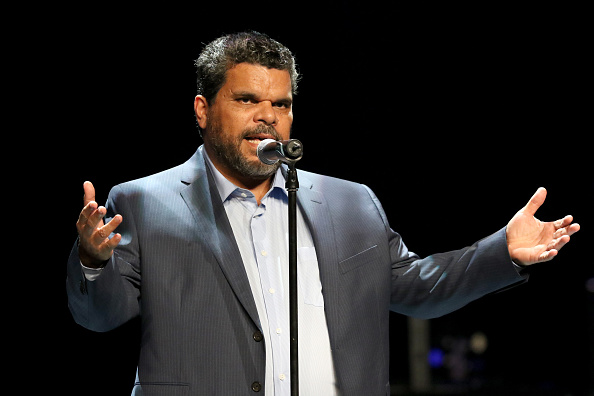 Luis Guzmán was born in Cayey, Puerto Rico. He currently resides in Sutton, Vermont. He grew up in Greenwich Village and the surrounding Lower East Side neighbourhood of New York City. Further, his mother, Rosa, worked in a hospital, and his stepfather, Benjamin Cardona, was a television repairman. Later, Luis Guzmán graduated from American University and began working as a social worker while working the night as an actor. He finally became heavily involved in street theatre and independent films.
Luis Guzmán and New York Yankees all-star Bernie Williams appeared in a season six episode of Jon Taffer's Bar Rescue in 2018, offering assistance not only to the El Krajo Tavern in Loiza but also to the town's community centre, which had been destroyed by Hurricane Maria.
Luis Guzmán Movies
Luis Guzmán has a career which is over 40 years long. He has acted in numerous works and has given some memorable and stellar performances. But to list some of his best movies, we can say they are the films Boogie Nights (1997), Magnolia (1999), and Punch-Drunk Love (2002) by Paul Thomas Anderson, and Out of Sight (1998), The Limey (1999), and Traffic (2000) by Steven Soderbergh (2000). Q & A (1990), The Hard Way (1991), Carlito's Way (1993), and Keanu (2016) are among his other film credits. Among television shows, he has also appeared in The equalizer, Miami Vice, House of Buggin', Oz, Luis, How to Make It in America, Code Black, Hightown, and Wednesday.
Luis Guzmán Net Worth
With a net worth of $13 million, Luis Guzmán is a wealthy actor, writer, and producer. He is from Puerto Rico. Since beginning his professional acting career in the early 1980s, he has appeared in a huge number of film and television productions. Specifically, he is a famous character actor who specialises in portraying tough guys with a soft side. To name some of his most popular films, are "Magnolia," "Boogie Nights," and "Punch-Drunk Love". Also, his career spanned over four decades.
Luis Guzmán In Vice City
Grand Theft Auto: Vice City is an action-adventure video game released in 2002 by Rockstar North and Rockstar Games. Following 2001's Grand Theft Auto III, it is the fourth main entry in the Grand Theft Auto series and the sixth overall. The single-player story, set in 1986 in the fictional Vice City (based on Miami and Miami Beach), follows mobster Tommy Vercetti's rise to power after being released from prison and becoming involved in an ambushed drug deal. While looking for those responsible, he gradually builds a criminal empire by seizing control of other criminal organisations in the city.
Vice City received critical acclaim upon its release, with praise focusing on its music, gameplay, story, and open-world design. However, the game invited lawsuits and protests because of its depiction of violence and racial groups. Moreover, Vice City was the best-selling video game in 2002, selling over 17.5 million copies. Further, it won numerous other year-end awards too, including Game of the Year awards from several gaming publications. Besides those, many regard it as one of the most significant titles also of the sixth generation of video games and one of the greatest video games ever. Since its first release, the game has received porting to a variety of gaming platforms.
The characters have received their voice from many notable celebrities. One of them is the character of Ricardo Diaz. American actor Luis Guzmán (born August 28, 1956) is famous for his role as Ricardo Diaz in the game.
Luis Guzmán Wife
Angelita Galarza-Guzmán is a Puerto Rican actress who is married to Luis Guzmán. Luis Guzmán has a wonderful family. In 1985, he married Angelita Galarza-Guzmán, and their marriage is still going strong. But Angelita Galarza-life Guzmán's story is not public. This means there is not much information about her. This is because Luis prefers to keep his family life private and rarely discusses his marriage. Luis Guzmán lives in Cabot, Vermont, with his family.
Luis Guzmán Anger Management
Anger Management is a 2003 American buddy comedy. Peter Segal is its writer and director. The film tells the story of a businessman who has to go to an anger management programme under the supervision of a famous therapist who employs uncommon methods. Columbia Pictures released Anger Management in theatres in the United States on April 11, 2003. Critics gave it mixed reviews. As far as business is concerned, the movie grossed $195 million against a $75 million budget.
The movie stars Adam Sandler, Jack Nicholson, Marisa Tomei, Luis Guzmán, Jonathan Loughran, Kurt Fuller, January Jones, and others.
Further, on June 28, 2012, a television series based on the film premiered, starring Charlie Sheen in the role originated by Jack Nicholson. The series was Sheen's first acting role since he left the blockbuster hit CBS sitcom Two and a Half Men on March 7, 2011, after eight seasons. Joe Roth, the film's producer, produced the show, which aired for two seasons on FX in the United States, CTV in Canada, and TBS in Latin America before it ended.
In general, anger management is a real thing. It is a program to help people control their anger. This is because there are some people who have very low temper and patience. Therefore, they tend to get angry very soon and for trivial matters. It is thus important that they control this behaviour. This is exactly why people came up with the concept of anger management. Because anger, just like any other emotion, has its roots in some event or some internal problem, like some conflict a person is going through or is finding it difficult to express himself, sessions with experts can often help them get over such disturbing periods.
Luis Guzmán Awards
Luis Guzmán has won numerous awards and nominations. Moreover, a career of 40 years long has made him grow a lot as an actor. This is why his performances have only improved over time. You will not find a lot of actors with even 25-30 years long career, let alone 4 decades. Some of the most notable awards Luis Guzmán has won are Screen Actors Guild Award for Outstanding Performance by a Cast in Motion Picture (3 times) and Florida Film Critics Circle Award for Best Cast (2 times). He has also won Imagen Award for Best Actor and Imagen Award for Best Supporting Actor, and ALMA Award for Best Supporting Actor.
Narcos
Chris Brancato, Carlo Bernard, and Doug Miro created and produced the American-Colombian crime drama television series Narcos. The makers filed seasons 1 and 2 in Colombia and tell the story of Colombian narcoterrorist and drug kingpin Pablo Escobar, the leader of the Medellin Cartel who became a billionaire through the production and distribution of cocaine. The show is set in Colombia too. Escobar's interactions with drug lords, Drug Enforcement Administration (DEA) agents, and various opposition entities also received highlights in the series. Season 3 picks up after Escobar's demise and follows the DEA as they attempt to halt the rise of the infamous Cali Cartel.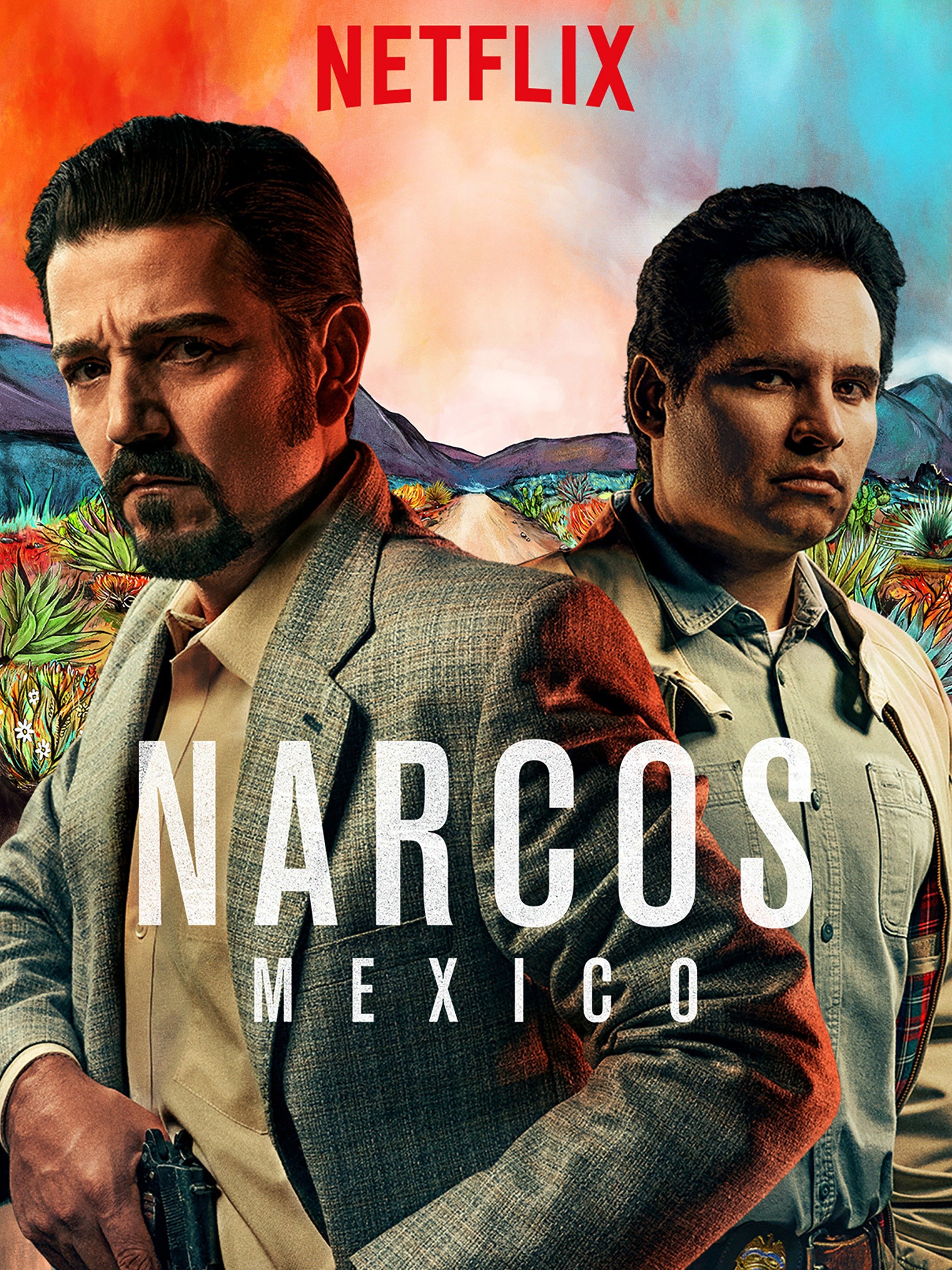 Season 1 (ten episodes) premiered as a Netflix exclusive on August 28, 2015. Then, they renewed the show for a second season, which began on September 2, 2016, with ten episodes. Netflix further renewed the series for a third and fourth season on September 6, 2016. Season 3 premiered on September 1, 2017, but on July 18, 2018, the directors announced that season 4 would instead reset as season 1 of Narcos: Mexico, a new Netflix original series. The new series, which premiered on November 16, 2018, is set in 1980s Mexico.
Narcotic is a late Middle English word that comes from Old French narcotique. Narcotique, in turn, comes from the Greek narktikos, from narkoun, via mediaeval Latin ("make numb" or "produce stupor").
The term narco (or its plural, narcos) is an abbreviation for the word narcotraficante in Spanish (drug trafficker). Moreover, in the United States, the term "narc" (or "narco") refers to a narcotics police officer, such as a DEA agent.
The show starred Wagner Moura, Boyd Holbrook, Pedro Pascal, Joanna Christie, Luis Guzmán, and others.
Luis Guzmán Ethnicity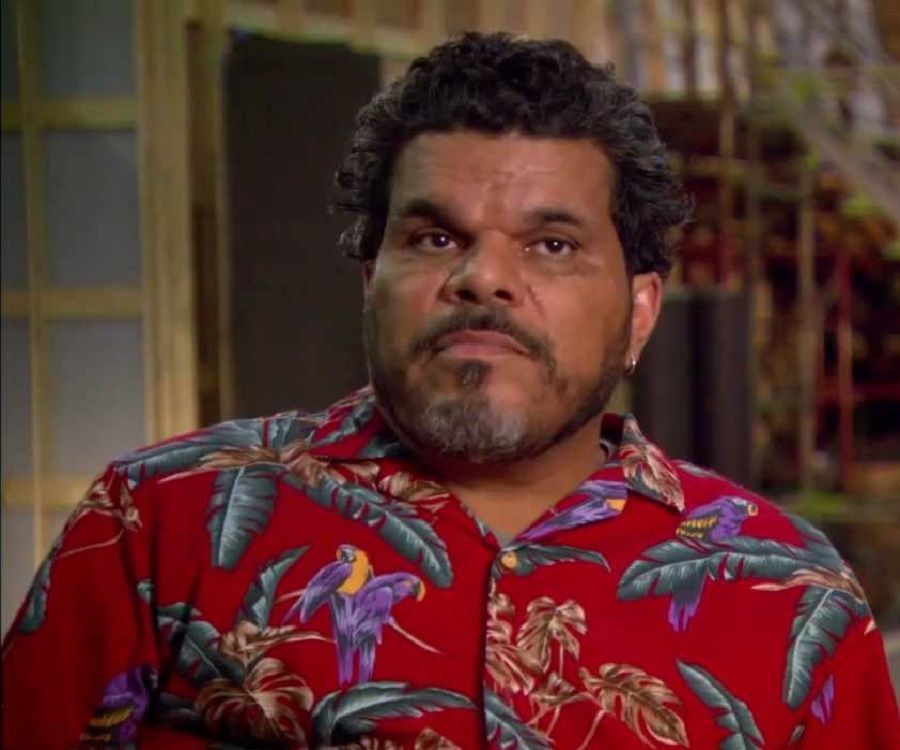 Luis Guzmán is a Puerto Rican actor. Also, his wife is from Puerto Rico. But because his entire career is based in the United States, he lives there. Currently, he lives in Vermont, the United States.
Luis Guzmán In The Count Of Montecristo
The Count of Monte Cristo is a 2002 American historical adventure film directed by Kevin Reynolds, based on Alexandre Dumas' 1844 novel of the same name. It was produced by Roger Birnbaum, Gary Barber, and Jonathan Glickman, and directed by Kevin Reynolds. Jim Caviezel, Guy Pearce, Richard Harris, James Frain, Dagmara Dominczyk, and Luis Guzmán star in the film. As far as the plot is concerned, it follows the novel's general plot, with the main storyline of imprisonment and revenge preserved. However, they have changed, simplified, added, or removed many elements, including the relationships between major characters and the ending.
On January 25, 2002, The Count of Monte Cristo was released in the United States. The film received mostly positive reviews from critics and grossed $75 million.
The movie is famous for the locations they shot it in. This is because the period the movie revolves around and the places it covers through its story, all led up to some magnificent locations. Approximately 80% of the film location was the island of Malta. Further, they chose the fort city of Vittoriosa, which is a part of Valletta's Grand Harbour. This is because it bears a special resemblance to the Port of Marseilles in the early nineteenth century.
For the modelling of the exteriors of the Château d'If, Saint Mary's Tower on the island of Comino served as inspiration. And the Azure Window of Gozo appears in scenes set on the island of Montecristo. Lastly, the climactic fight scene between Dantès and Mondego had County Meath near Slane as its location.
The movie stars Jim Caviezel, Guy Pearce, Henry Cavill, Luis Guzmán, Richard Harris, Dagmara Domińczyk, Helen McCrory, and others.
The French name for the French novel is El Conde de Montecristo. Its author was Alexandre Dumas, from France.
FAQs
What is Luis Guzmán known for?
Luis Guzmán (born August 28, 1956) is a Puerto Rican actor. He is prominent for his work as a character actor. For much of his career, his squat build, wolfish features, and brooding demeanour landed him roles primarily as sidekicks, thugs, or cops, but he has since moved into more mainstream roles.
How many languages does Luis Guzmán speak?
Luis is fluent in more than 70 languages but does not speak Spanish.
How old is Emma Myers?
Emma Myers is 20 years old. She was born on 2 April 2002.
Who plays Gacha in narcos?
Luis Guzmán appears as José Rodríguez Gacha in Narcos.
How many kids does Michael Myers have?
Michael Myers has 3 children, one son and two daughters.
How tall is Emma Myers?
Emma Myers is 1.6 metres tall.
When was Gacha killed?
Gacha died on 15 December 1989.
Why was Gacha called Mexicano?
Escobar and Rodriguez Gacha have been the targets of manhunts by US and Colombian authorities since Barco ordered a crackdown on drug traffickers following the assassination of an opposition presidential candidate on Aug. 18. They called Gacha "El Mexicano′" because of his love for all things Mexican.
Who is the girl in Narcos theme song?
Oralia Cortes is the girl in the theme song of Narcos.
How tall is Luis Guzmán?
Luis Guzmán is 1.66 metres tall.
How old is Luis Guzmán?
Luis Guzmán is 67 years old.
What does Guzmán mean?
Guzmán means "good man".
Where did Luis Guzmán grow up?
Luis Guzmán grew up in New York City's Greenwich Village.
Is Guzmán an Arabic name?
Guzmán is not an Arabic name but a Spanish name.
Who has won best director the most?
John Ford has the highest number of best director wins, 4.