Jarad Anthony Higgins was an American rapper, singer, and songwriter. He went by the professional name Juice Wrld. Juice Wrld is pronounced as Juice World. Wrld is just a stylised way of writing the word world. Juice Wrld at a very young age became one of the leading singers of his genres: emo rap and SoundCloud rap. These two genres gained a lot of attention in the mid to late 2010s. That is when Jarad was in his prime. Jarad found inspiration in the movie Juice's (1992) title for his stage name Juice Wrld. He says "Juice" represents "taking over the world". Besides Juice Wrld, Higgins also goes by the name JuiceTheKidd.
Discover the music and story of Juice WRLD, the talented young rapper who left a lasting impression on the music industry. Learn about his hits, untimely death, and legacy that lives on through his music. Explore his most popular songs, albums, and the story behind his death.
Juice Wrld Biograhpy/Introduction
He started his career in 2015 as an independent artist. His first track was titled "Forever". Higgins released it on SoundCloud in 2015 under the name JuiceTheKidd. Juice Wrld recorded most of his tracks on his cellphone and uploaded them on SoundCloud. All this happened mainly when Higgins was in his sophomore year in school. Jarad changed his name from JuiceTheKidd to Juice Wrld later because he and his associated thought this name change would be positive for his career. Higgins released his first track "Too Much Cash" with frequent collaborator Nick Mira in 2017.
During his early years, while producing on SoundCloud, Jarad worked in a factory. He got fired within two weeks because of job dissatisfaction. In 2017, Higgins signed contracts with Grade A Productions and Interscope Records. Recognition came to him in 2018 with his single "Lucid Dreams". The song was at number 2 on the US Billboard Top 100 charts. He died at the age of 21 in 2019. Jarad has a single mother and an older brother in his family. He also had a second cousin Youn Dolph who is also a rapper.
Juice Wrld Net Worth
American singer, songwriter, and rapper Juice Wrld had a net worth of about $4 million. What is more commendable is that he had amassed such a staggering net worth at just 21 years of age.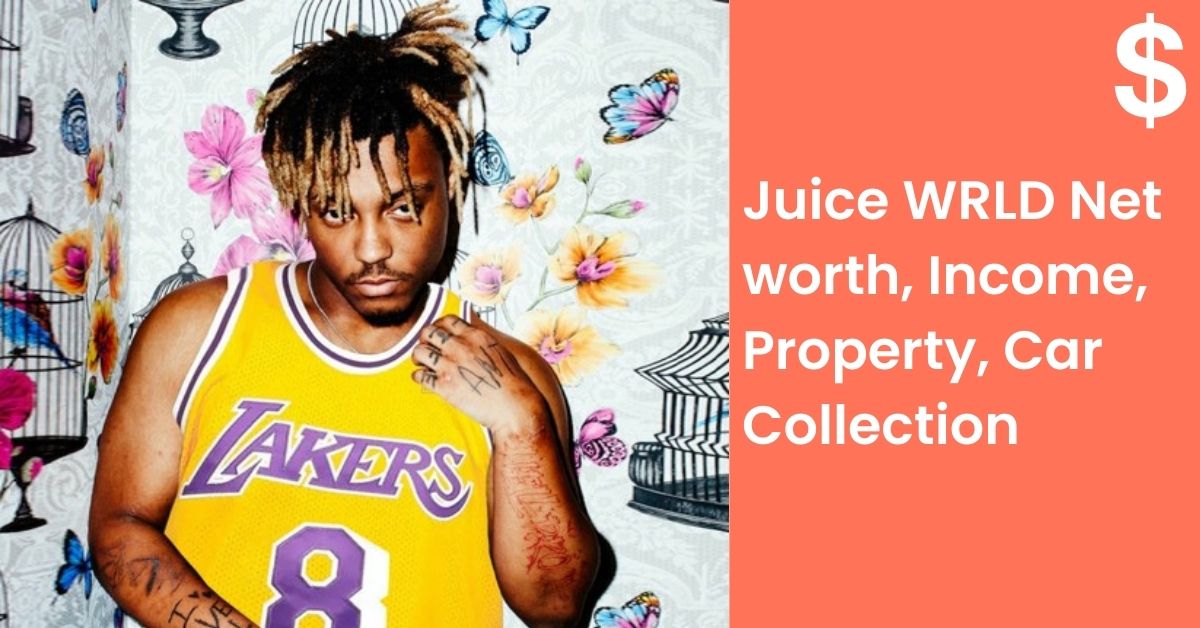 His wealth attributes to his record contracts with music and related companies, estate earnings, songs, and albums. In early 2018, Juice Wrld signed a $3 million record deal with Interscope Records. This was one of his first steps to a successful music career which was put to an end by his death the following year. He already become one of the leading figures in his genre: emo rap and SoundCloud rap. Besides these, Juice Wrld was also proficient in other categories like hip hop, trap, alternative rock, and pop rap. Jarad has an interesting story with one of these genres. His mother was very religious and conservative and she did not allow Jarad to listen to hip hop. Despite this limitation, Jarad later transformed himself into a popular hip-hop artist alongside several other categories.
12 months after his death, Juice Wrld's estate earned a staggering $15 million from various sources. Those sources included royalty streams, merchandise, and other avenues. This tells a lot about the level Juice Wrld had reached at the age of just 21.
The rapper found his love for music at a very young age. He started learning piano at the age of 4 seeing his mother taking classes. Later he played trumpet, guitar, and drums for his school band. As he grew older, he found his passion in rapping and started to take it seriously from his sophomore year in high school. Then he got discovered by several recording companies and he began earning well for his talent and hard work all of which amounted to his net worth.
Juice Wrld Death
Juice Wrld was a popular American rapper. The death of this singing sensation at the young age of 21 came as a surprise to his fans around the world. The reason for his death was an accident due to overconsumption of drugs. This is a common cause of death for heavy drug addicts.
Juice Wrld was a drug consumer right from the days of early teenage to his death. He started to drink lean while he was still in sixth grade in 2013. Lean is a beverage which is a mixture of prescription cough or cold syrup containing codeine and promethazine with soft drinks. Juice Wrld was also a chain smoker and developed health conditions for which he quit smoking in his final year of high school.
On December 8, 2019, six days after his 21st birthday, Higgins suffered an unknown medical emergency sometime after landing at Chicago's Midway International Airport. He was rushed to a nearby hospital and was pronounced dead. On January 22, 2020, Cook County's Medical Examiner's Office declared his death a result of an overdose of oxycodone and codeine. His "medical emergency" was initially described as a seizure and heart attack.
Federal agents were waiting for Higgins' private jet to land so they could search it. They suspected the plane contained contraband materials. They found over 70 pounds of vacuum-sealed marijuana, bottles of prescription codeine, pistols, ammunition magazine, and metal-piercing bullet. The Chicago police said he went into several convulsions when the federal agents searched the plane. A federal agent administered the opioid antidote Narcan to him and he woke up incoherent briefly. One of Juice Wrld's associates told he took "multiple unknown pills" before the medical emergency. The Chicago police reported he consumed multiple Percocet pills to hide them from the federal agents.
Juice Wrld Drug Abuse
Juice Wrld was a singing sensation. He served as an inspiration to his millions of fans worldwide for achieving so much at the age of only 21. But he had a not-so-inspiring aspect to his life too. Jarad Anthony Higgins, who went by the name Juice Wrld, was a drug addict who abused several kinds of drugs which many people confirmed. Even the cause of his death was stated to be an overdose of drugs.
Juice Wrld shot to fame in a very small time. He was indeed a very talented individual. But he was exposed to addiction right from his early teens. In addition to cigarettes, he had also developed an addiction to lean, a recreational beverage prepared by mixing prescription cough and cold syrup and soft drinks.
Jarad was open about his addiction. He shared he wanted to quit drugs. He suffered from mental health issues as well and confessed in an interview he started taking drugs in his high school's freshman year.
His recording engineer and a very close confidante Max Lord confessed they were worried about his levels of addiction. He hid how much quantity of drugs he did with different people. Jarad would come in to meet someone and act like he is not high and do a certain amount with them until they asked him to stop out of concern. He would then go back and resume doing drugs with the person he was with before. Max Lord said all this.
Juice Wrld's ex-girlfriend Alexia Smith also said he was a drug abuser in an interview with Daily Mail. She said he would even get violent with her during withdrawal which led to their breakup. She added that his mother and she both tried to take him away from the addiction.
Juice Wrld Girlfriend
Rapper Juice Wrld had two girlfriends as per the information available: Alexia Smith and Ally Lotti.
Ally Lotti, who fans believe is Alicia Leon, started dating Juice Wrld in 2018. Since his death, Ally has been paying tributes to him through her Instagram posts. She shared some heartfelt messages he sent her before his death. She also called him her "twin flame".
Shocking to some fans, in an interview, Ally revealed she was pregnant three times for Juice Wrld, and all three ended up in miscarriages. She added that she was not really into having children but was happy to start a family with Juice Wrld because it was the rapper's dream. Ally confessed to having a troubled relationship with her father and this impacted her thoughts of starting a family. She said she always wanted to make sure her child had a father.
About her miscarriages, she said there were a lot of complications. There was also a lot of stress because of everything that was going on.
Alexia Smith, who Juice Wrld dated prior to dating Ally Lotti, had some other revelations to make. These were not as surprising as Ally's but they say a lot about the lifestyle of the rapper. She detailed her experiences with the drug addict singer and how he often got violent. She said she and his mother were the only people trying to take him out of his addiction because everybody around him did drugs. But the amount of consumption Higgins undertook was considerably high. His close associate Max Lord also confirmed this. Alexia said Higgins took drugs even by mixing them with other addictive substances. He would take as much as three Percocet pills a day, and on one occasion he got violent with her for which they fell out.
Lil Bibby
Brandon George Dickenson who goes by the professional name Lil Bibby is an American rapper and record executive. He was born on 18 July 1994 and began his career in the year 2011. In 2013, he released his debut mixtape Free Crack. After signing up with Kemosabe Records, he produced Free Crack 2 in 2014 and Free Crack 3 in 2015. In 2017, he started to work on his own record label Grade A Productions. He signed Juice Wrld in his budding days which turned out to be a great success for his business. He also signed the Australian artist The Kid Laroi which was also a huge success.
Lil Bibby works mainly in the genre of hip hop, drill, and trap. Besides being a rapper and record executive, Lil Bibby is a songwriter and even an audio engineer. He discovered Juice Wrld in 2017 from the latter's song "Lucid Dreams". Under the label of Grade A Productions, Juice Wrld his debut album "Goodbye and Good Riddance" in 2018. This was followed by three singles: "All Girls are the same", "Lucid Dreams", and "Lean Wit Me". In 2019, he released his second studio album "Death Race For Love" and then two more singles "Robbery" and "Hear Me Calling".
After the death of Juice Wrld, Grade A Productions stated that posthumous projects of Juice Wrld would release to honour his legacy. In 2020, "Legends Never Die" was released as his first posthumous project.
"Deat Race for Love" and "Legends Never Die" acquired the first position on the charts. They also received RIAA's Platinum certification. RIAA stands for Recording Industry Association of America.
Lil Bibby has made several guest appearances with other artists. His most recent guest appearance was in the song "Tommy & Ghost" in the album "Plug Talk".
Young Dolph
Young Dolph was an American rapper. His debut studio album was "King of Memphis" which he released in 2016. It peaked at number 49 on the Billboard 200 chart. Later he featured on O.T. Genasis' single "Cut It" which made it to number 35 on the Billboard 100 chart. His "King of Memphis" album offended some other Memphis rappers. One such rapper Blac Younsta took it as far as leading an armed group to find Young Dolph. He even released a diss track "SHAKE SUM (Young Dolph diss)" to insult Young Dolph. Young Dolph's actual name is Adolph Robert Thornton Jr. Young Dolph is his stage name. He is a second cousin to another American rapper Juice Wrld.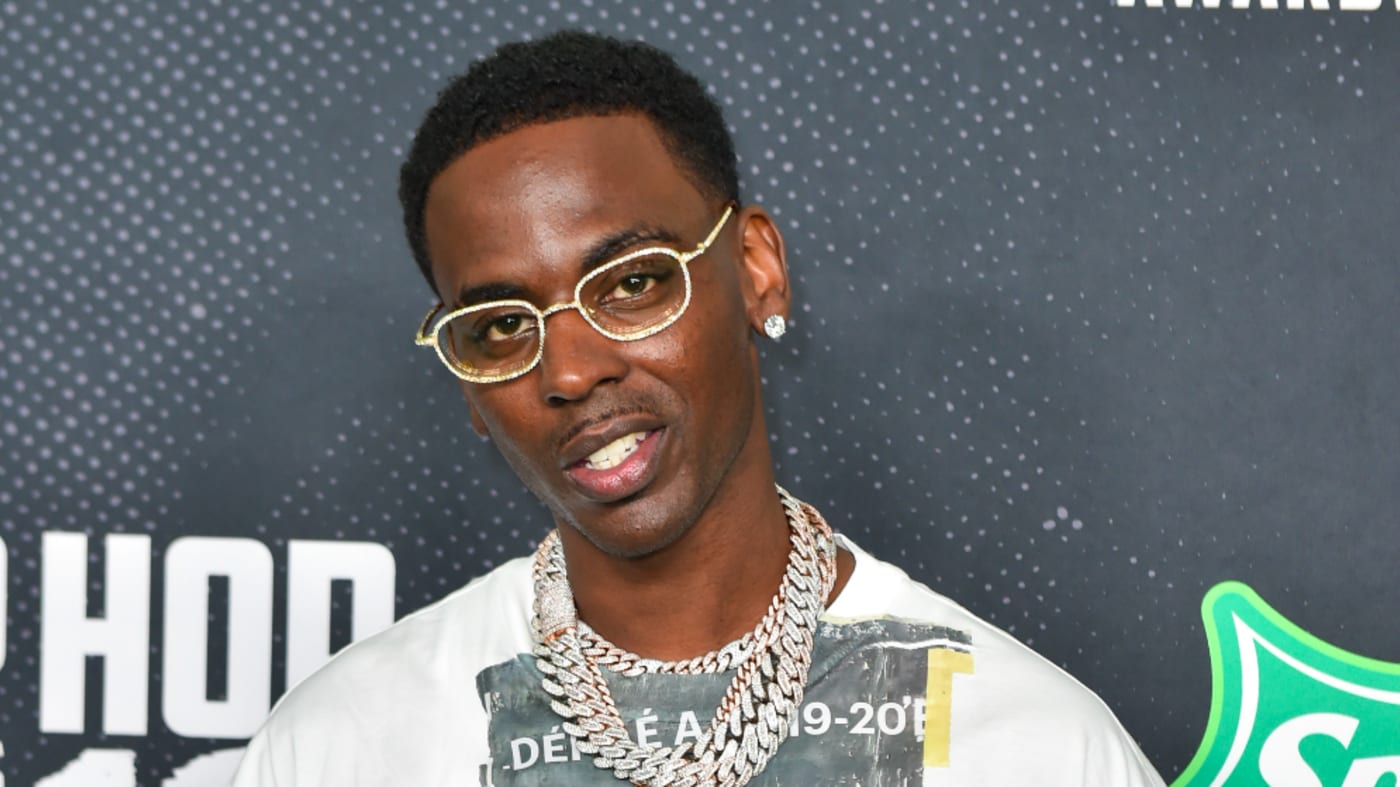 Adolph released his first mixtape in the year 2008. He named it "Paper Route Campaign". In 2010, he went to establish his label formally naming it "Paper Route Empire". It was an independent record label and was not associated with any other major label. In 2017, his car was shot over 100 times in Charlotte, North Carolina the day after he released a music video for "Play Wit Yo' Bitch". "Play Wit Yo' Bitch" was a diss track targeting another rapper Yo Gotti. Following the shooting incident, Young Dolph used the incident to promote his next studio album titled "Bulletproof". In September 2017, he was shot multiple times. He released an extended play he named "Niggas Get Shot Everyday" in February 2018 referring to the incident wherein he was shot.
Young Dolph released his highest charting album "Rich Slave" in 2020. It made it to number 4 on Billboard 200. The same year there came up rumours of his retirement. He lived from 27 July 1985 to 17 November 2021 and died due to gunshot wounds on 17 November 2021.
Juice Wrld FAQs
How old was Juice Wrld when he passed?
Juice Wrld was 21 years old when he died. He died on 8th December 2019, six days after he celebrated his 21st birthday.
What is Juice WRLD's last song?
Juice Wrld's last song was "Bad Boy". Lyrical Lemonade founder Cole Bennett directed the 3 minutes long video. He said this was the last such clip Higgins, that is, Juice Wrld, recorded before he passed away.
How is Juice WRLD still making music?
Juice Wrld has a long list of unreleased tracks. A lot of them have already leaked online and numerous songs still remain unheard. Multiple albums have been released after Juice Wrld's death in December 2019.
What was XXXTentacion last song?
XXXTentacion's last single during his lifetime was "Changes" It was released as the second single from the album on March 2, 2018.
Did Juice WRLD have a brother?
Juice Wrld had an older brother. Both of them were raised by his mother as a single parent after their parents divorced when Juice Wrld was only 3 years old.
How many songs does Juice WRLD have left?
Juice WRLD died at the age of 21. According to his label, he has left behind about 3000 unreleased songs.
Who owns Juice WRLD?
Lil Bibby used to manage Juice Wrld before his death and still manages him. Lil Bibby used to be a rapper but now is a manager too. Just recently Lil Bibby opened up about how it had been extremely difficult to manage Juice Wrld.
Who is the most streamed artist of all time?
Drake, with a whopping over 46 billion streams, is the world's most streamed artist of all time on Spotify. Next on the list is Bad Bunny with close to 36 billion streams and Ed Sheeran with over 35 billion streams.