Austin Lee Russell, better known as Chumlee, is an American businessman and reality television personality. He is famous for his appearances on the History Channel television show Pawn Stars. It shows the day-to-day operations at the Gold and Silver Pawn Shop in Las Vegas, where he works. Chumlee began working at the pawn shop five years before the first season began filming. He has been a childhood friend of Corey Harrison. Corey's father Rick Harrison and grandfather Richard Harrison founded it.
The show frequently portrays Chumlee as the comic foil on the show. But he often appraises items in his areas of expertise, such as pinball machines, sneakers, and video games.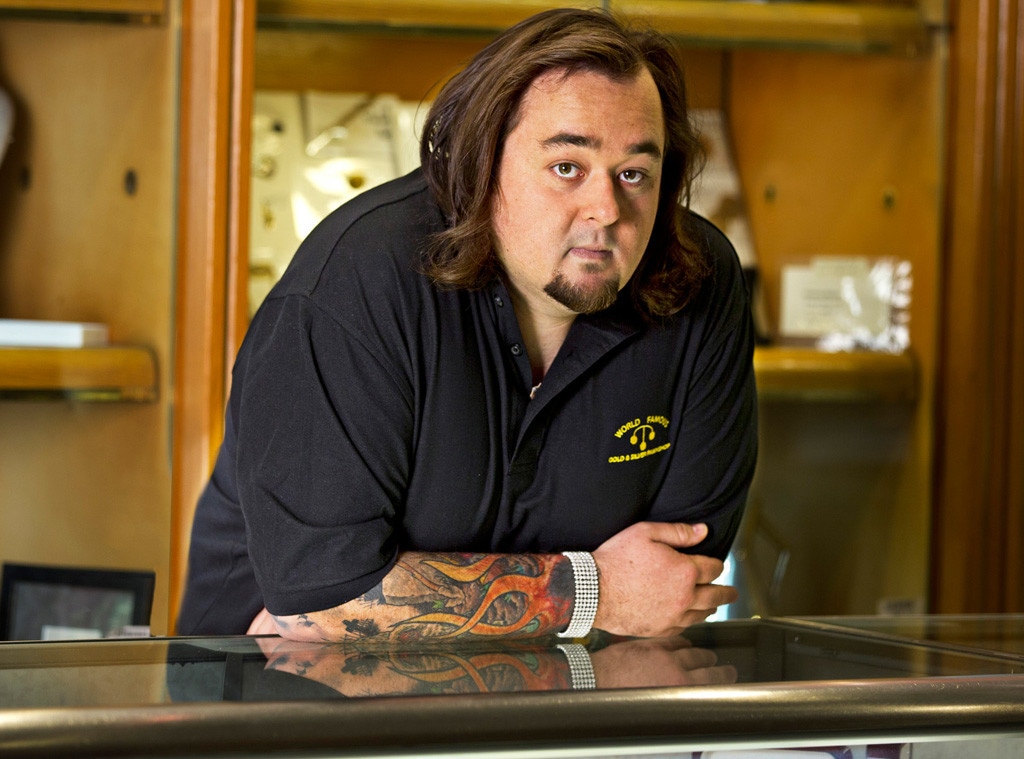 Chumlee enjoys shoe collecting and owns over 200 pairs. Sports, the Pokémon Trading Card Game, video games, and skateboarding are also among his interests. Further, he enjoys both punk rock and rap music. He enjoys the television shows Boardwalk Empire, Sons of Anarchy, and Breaking Bad. Chumlee also likes driving his 1986 Buick Regal, which he has customised with hydraulic front and rear lifts. He had a Rolls-Royce Phantom, Maserati GranTurismo, Cadillac Escalade, Range Rover, and a 1964 Impala SS in his collection as of 2013.
Chumlee Net Worth
Chumlee's net worth is approximately $5 million. He gets $25,000 for each episode of Pawn Stars that airs.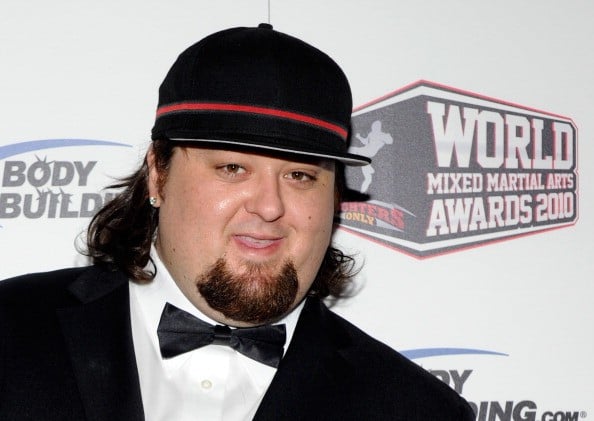 Chumlee sold his Las Vegas home for $1.375 million in February 2019. The two-acre property, about five miles from the Las Vegas Strip, includes a 6,200-square-foot home, a guesthouse, and an entertainer's backyard with a rock-lined swimming pool. It also had the "Chum Chum Room," which had a stripper's booth. In 2012, he paid $1.1 million for the party house.
What Happened to Chumlee?
When History Channel stopped featuring Chumlee as an active cast member on Pawn Stars sometime in 2016, a ferocious storm of rumours erupted. There were reports that the reality TV star died as a result of a marijuana overdose. Some claimed Chumleee died as a result of a heart attack.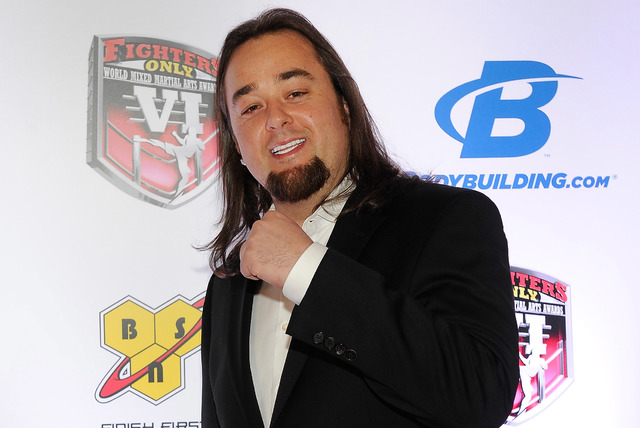 All of these, however, were death hoaxes. Despite his numerous run-ins with the law, Chumless is still alive and well. He got accusations of sexual assault in 2016, and police raided his Las Vegas home and found drugs there. The Pawn Star star was arrested but later released after posting a $62,000 bond.
Austin Russell was charged with 20 felony counts, including unlawful possession of firearms, two months after the raid on his home. He pled guilty to felony charges of illegally possessing firearms and misdemeanour drug possession.
Gold and Silver Pawn Shop
World Famous Gold and Silver Pawn Shop is a pawn shop in Las Vegas, Nevada, United States. It is a very famous shop. The shop trades in antiques and other extremely valuable, rare, and popular items. The unique items it deals in made it the subject of a show which entirely circles around the shop.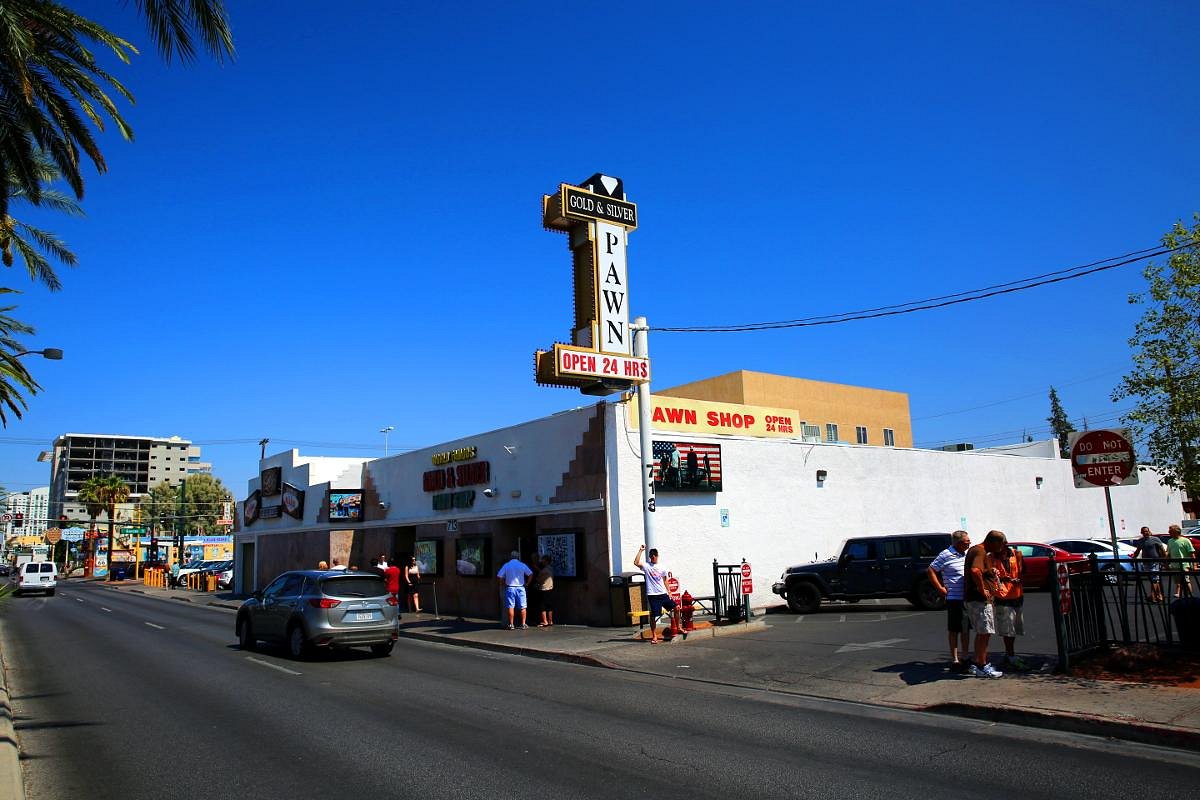 The shop was founded by Richard Benjamin Harrison and his son Rick Kevin Harrison in 1989. They co-owned it. However, after the death of Richard Harrison in 2018, Rick co-owns it with his son Corey Harrison. The show also features Chumlee, a childhood friend of Corey. Chumlee works in the shop and has been there since he was 21. Rick groomed him and treats him like his son. All of the shop employees are very famous because of the show.
The show has been so influential that it became one of the highest-rated shows on the History Channel. Rick Harrison, the proud owner of the shop, received the Pawnbroker of the Year award in 2010, It was for his exceptional services as a pawnbroker.
The shop has its website. One can visit the website and view the items they have. The website is available in almost every country.
The shop, in the iconic city of Las Vegas, is now a tourist destination also. The staff members, especially Rick, Corey, and Chumlee, now enjoy celebrity status around the world.
Is Chumlee married?
While Austin Russell, better known as "Chumlee" — the Pawn Stars breakout star — hasn't commented publicly on any marital issues with his wife Olivia Rademann, fans are curious to know if the couple is doing well.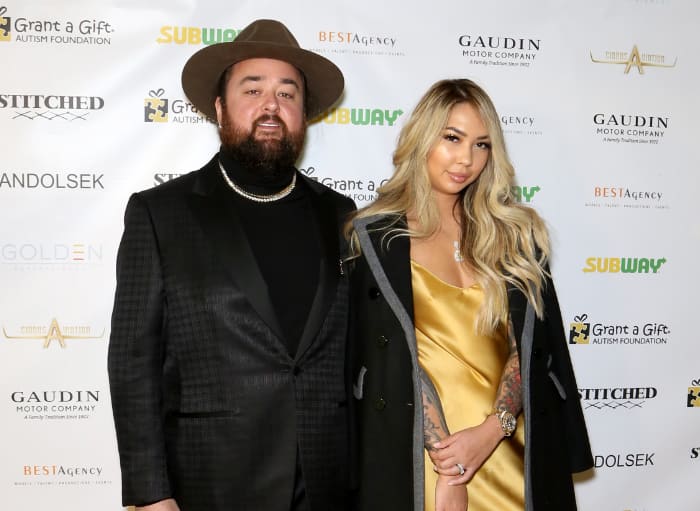 Neither Chumlee nor Olivia have publicly commented on their marriage's status. But their social media feeds appear to be quite telling. Chumlee used to regularly post photos of his wife on Instagram until a few years ago, when he decided to delete them all, leaving many to wonder if they're still together.
His Facebook page still has photos of Olivia, but the most recent appears to be from a March 2019 trip to the Bahamas.
Rick Harrison
Richard Kevin Harrison is a reality television personality and the owner of the Gold & Silver Pawn Shop, which is featured on the History series Pawn Stars. Harrison and his father, Richard Benjamin Harrison, co-owned the shop from 1989 until his father's death in 2018.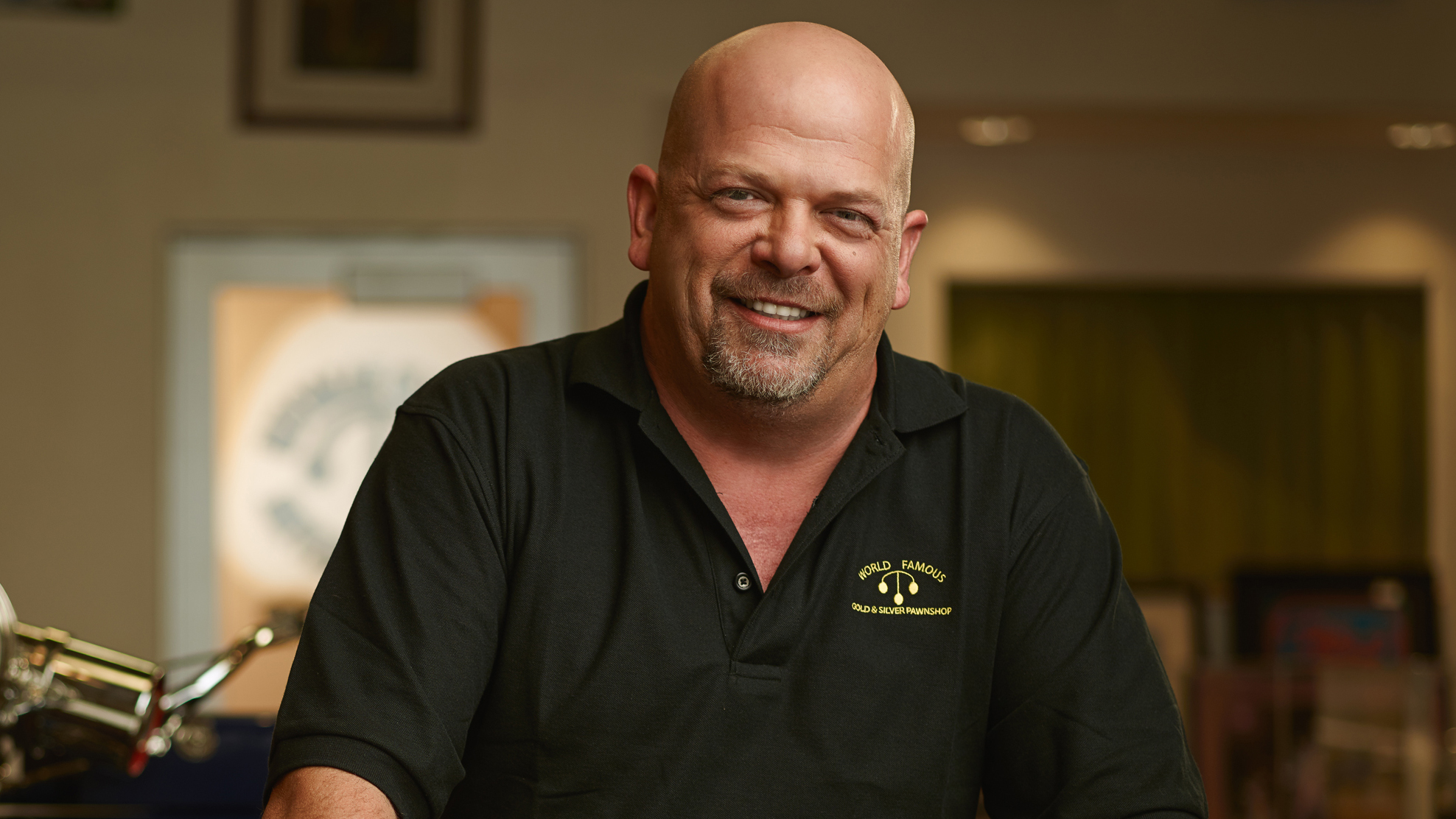 Harrison's father opened the Gold & Silver Coin Shop, a 300-square-foot secondhand store on Las Vegas Boulevard South, in 1981. Harrison worked in the store for his father during the day and repossessed cars at night. After five years, the shop relocated to a larger space on Fremont Street. The Harrisons' lease at that location expired after two years. They later relocated to a new building on Las Vegas Boulevard in a commercial neighbourhood.
By 2006, the shop had earned a reputation for stocking unique sports items with interesting backstories. It also served gamblers, who came in to "pawn something so they have gas to get back home," according to Harrison's son Corey.
Harrison received the Pawnbroker of the Year Award from the National Pawnbrokers Association in 2010 for his contributions to educating the public about the pawn industry.
Pawn Stars was the highest-rated History Channel programme in January 2011, and the second-highest-rated reality show behind Jersey Shore. Harrison released his autobiography, License to Pawn: Deals, Steals, and My Life at the Gold & Silver, on June 7, 2011. On June 26, 2011, his book debuted at No. 22 on The New York Times Best Seller list.
How old is Chumlee?
Chumlee was born on 8 September 1982 in Henderson, Nevada, the United States. He is 40 years old now.
History Channel
History (formerly The History Channel) is an American pay television network and the flagship channel of A&E Networks, a joint venture of Hearst Communications and the Walt Disney Company's Disney General Entertainment Content division.
Initially, the network focused on historical, social, and scientific documentaries. History later went into reality television programming in the late 2000s. In addition to this format change, many scientists, historians, and sceptics have criticised the network for airing false documentaries and pseudoscientific, baseless, sensational investigative programming.
But at the same time, the channel has some shows that have received a lot of praise. Shows like Modern Marvels and others became popular because they conveyed a lot of information through entertainment. There are several other shows like this. However, this is true that the channel has heavily distracted itself from its name.
History is available in India, Canada, Europe, Australia, the Middle East, Africa, Asia, and Latin America in a variety of languages.
Chumlee Education
Chumlee, 40, earned his high school equivalency diploma through a GED-like programme. He had a confession: he messed up so badly that he paid other students to help him get better grades.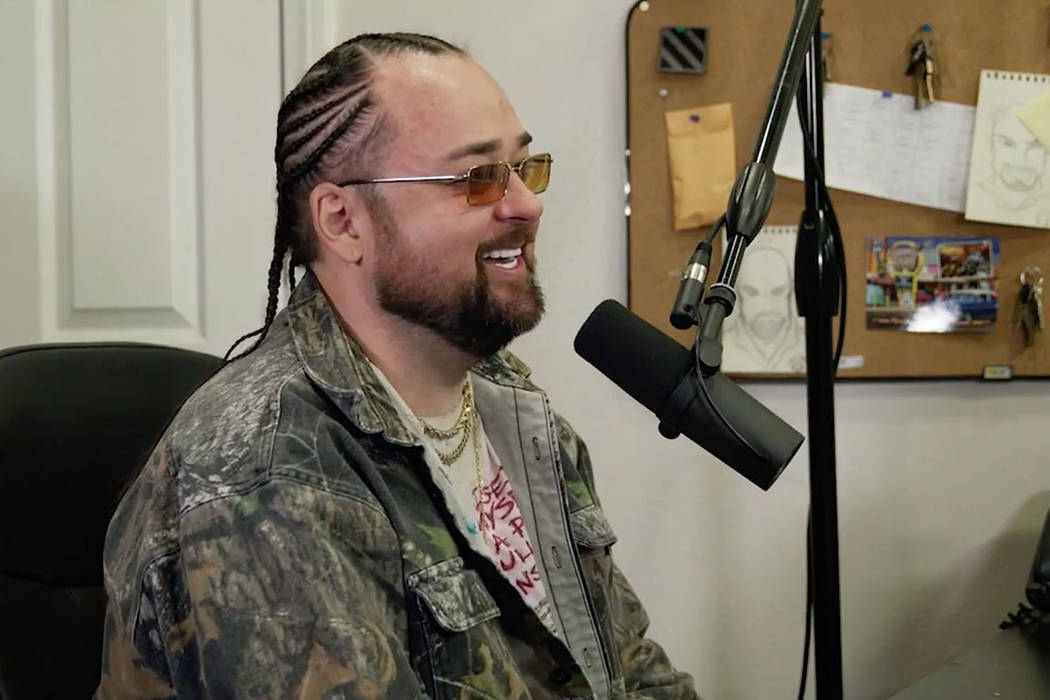 He said "some girl came up to me not long ago and said 'You paid me $80 to do your homework in maths class in junior high.'"
Chumlee's brother Sage is his family's first graduate.
But lack of education never was an obstacle to Chumlee's success. He got to work in a very successful business and from there, he rose to fame. Thus, he lives a very lavish lifestyle and earns a decent income.
Pawn Stars
Pawn Stars is an American reality television series produced by Leftfield Pictures that airs on History. The show is set in Las Vegas, Nevada, and follows the daily activities of the World Famous Gold & Silver Pawn Shop, a 24-hour family business founded in 1989 by patriarch Richard "Old Man" Harrison, his son Rick Harrison, Rick's son Corey "Big Hoss" Harrison, and Corey's childhood friend, Austin "Chumlee" Russell. The series premiered on July 26, 2009. It quickly became the network's highest-rated show and the No. 2 reality show behind Jersey Shore.
The series depicts the staff's interactions with customers who bring in various artefacts to sell or pawn, with the Harrisons or Chumlee providing narration. The series also follows the cast's interpersonal conflicts. The 16th season of the show premiered on January 21, 2019, in a new hour-long format. The show has become a global phenomenon, airing in 150 countries and being dubbed in 38 languages.
Chumlee Ethnicity
Chumlee, or Austin Lee Russell, is American by nationality and Caucasian by ethnicity.
Corey Harrison
Big Hoss Richard Corey Harrison is an American businessman and reality television personality best known for his appearance on the History TV show Pawn Stars, which documents his work at the World Famous Gold & Silver Pawn Shop in Las Vegas, which he co-owns with his father, Rick Harrison. Adam Harrison and Jake Harrison are his two brothers.
Harrison started working at the shop when he was nine years old. He eventually became the shop's day-to-day operations manager, overseeing 30 employees. He made the most purchases of anyone in the shop. Rick is grooming him to one day inherit the business.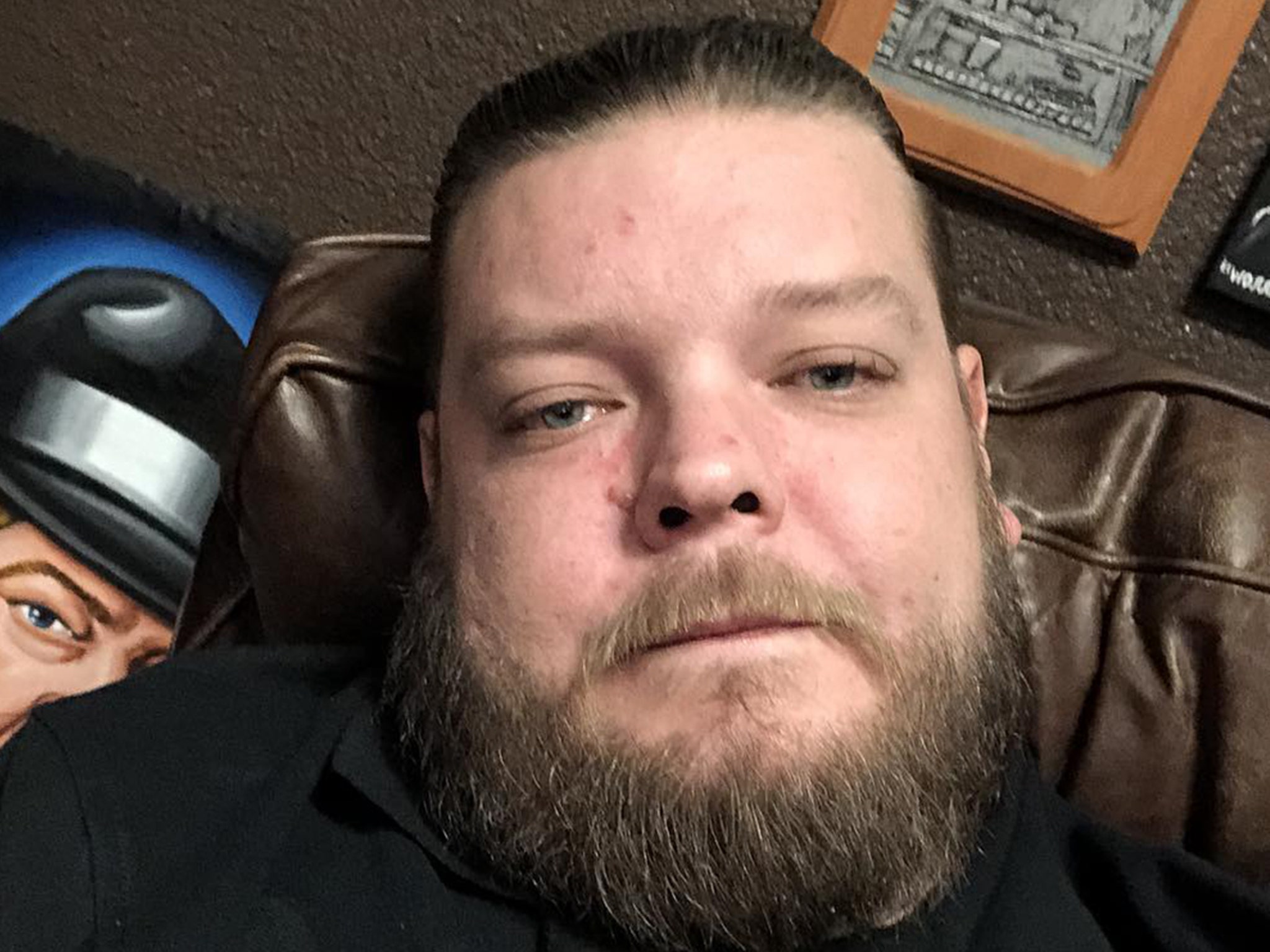 In Season 7, Harrison tells his father and grandfather that if he does not get a 10% stake in the shop, he will take a job elsewhere. He stays with the shop after getting a raise and a 5% stake in the company, with the possibility of a larger stake in the future.
Charlene, Harrison's high school sweetheart, was his first wife, whom he married in 2009. In 2015, they divorced. Harrison married his second wife, Korina "Kiki" Harrison, on May 26, 2017. In September 2018, their divorce was finalised. Harrison cited their competitive work schedules as the reason for the divorce, though their marriage ended amicably. Richard Benjamin Harrison, their son, was born in October 2018.
Chumlee FAQs
What did Chumlee from Pawn Stars do?
Chumlee or Austin Lee Russell had pleaded guilty to illegal possession of a firearm and attempted drug possession in exchange for three years of probation and counselling.
Who is Chumlee to Rick?
Austin "Chumlee" Russell is Corey's devoted childhood friend, and he's been around the shop since he was a child.
What is Chumlee doing now?
Chumlee owns a candy shop near the pawn shop. The shop, which also has an online presence, sells traditional candy brands and confections.
How did Chumlee become rich?
Harrison acted as a father figure to Chumlee. He taught him the ins and outs of the business from an early age. Rick went on to land a great reality television deal about his Las Vegas pawn shop business called Pawn Stars. By that time, Chumlee was already working for Rick.
Does Rick still own the pawn shop?
Rick Harrison and his father, Richard Harrison, co-owned the shop from 1989 until his father's death in 2018. Now Rick owns it with his son Corey.
What did Rick on Pawn Stars get in trouble for?
The lawsuit claims Rick Harrison (who divorced his wife in 2021) violated his contract and breached his fiduciary duty. It seeks transparency, damages, and injunctions for everything that happened. There is also a request for information on an "unexplained $3 million loan."
Is Rick on Pawn Stars still married?
Rick on Pawn Stars is a divorcee now. He divorced for irreconcilable reasons, as per Rick himself.
How rich is Rick Harrison Pawn Stars?
He is worth $9 million, according to Celebrity Net Worth. Rick Harrison runs Gold and Silver Pawn Shop in Las Vegas. He is famous for his appearances on the History Channel's Pawn Stars.