Addison Rae is a dancer, singer, and actor from the U.S. She is well known for her TikTok account addisonre, where she posts dance and lip-sync videos. Also, Forbes magazine crowned her the highest earning TikToker in the world in August 2020. She is also one of the most popular TikTok users. Aside from TikTok, Rae is incredibly popular on other social media sites such as Instagram, YouTube, and Twitter.
In 2021, she made her debut as a vocalist with the release of her track Obsessed. On the day of its release, the track peaked at number four on the New Zealand Hot Singles chart and was the sixth-most popular video on YouTube. Addison Rae has also been nominated for awards at major events such as the People's Choice Awards, the MTV Movie & TV Awards, and the Kids' Choice Awards. In this article, we are talking about this star. So, keep reading to know more about her.
Addison Rae Birth
Sheri Easterling and Monty Lopez gave birth to Addison Rae Easterling on October 6, 2000, in Lafayette, Louisiana, USA. She grew up in Lafayette with her two younger brothers, Lucas and Enzo Lopez. Addison Rae began competitive dancing at the age of six and competed in several contests around the country. During high school, she attended Calvary Baptist Academy and participated in gymnastics and cheering. She was also exposed to social media at an early age since both of her parents had TikTok accounts; her mother's account has 13 million followers, while her father's account has five million followers.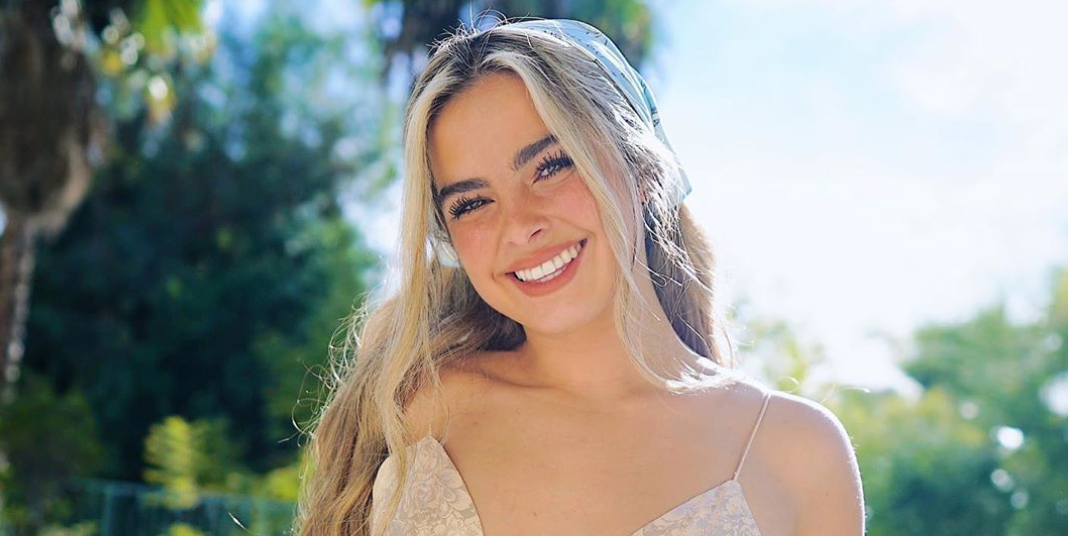 Rae began using Instagram at the age of 14 and posted her first Instagram photo in October 2014. She attended Louisiana State University after graduating from high school, where she majored in sports broadcasting. She dropped out of university and relocated to Los Angeles to seek a job in social media.
Addison Rae Bio
| | |
| --- | --- |
| Real Name | Addison Rae Easterling |
| Stage Name | Addison |
| DOB (Age) | October 6, 2000 (22) |
| Height | 5'4'' feet (168 cm) |
| Weight | 59 Kg (130 Lbs) |
| Net worth | $15 Million |
| Nationality | American |
| Address/Residence | Los Angeles, California |
| Total Views | 147,356,428 views (YouTube), Over 100 billion views (TikTok) |
Career
In December 2019, Rae formed The Hype House with TikTokers such as Chase and Charli D'Amelio. Her TikTok account at this point had over a million followers. Rae's sudden success lured the attention of many talent groups, including WME, which signed her in 2020. Rae signed an endorsement deal with American Eagle in July 2020. She did it to model the brand's AExME Back to School '20 campaign. Due to the Covid-19 pandemic, Rae posed from the comfort of her bedroom in the brand's first virtual photo shoot. She also launched a weekly podcast called Mama Knows Best in July 2020.
The podcast, which includes her mother, is available on Spotify. She also appears in Larray's song "Canceled" in 2020. She also played Marnie in the animated feature Spy Cat the same year. Addison Rae made her singing debut in March 2021 with the release of her track Obsessed on Sandlot Records. Despite being completely despised by fans and reviewers alike, the dance-pop song peaked at number four on New Zealand's Hot Singles list. It also charted on the Canadian Hot 100, the Bubbling Under Hot 100 Singles, the Irish Singles Chart, and the UK Independent Singles Chart. On the day of its release, the song's music video became the sixth-most trending video on YouTube.
She appeared as a guest on The Tonight Show Starring Jimmy Fallon on March 26, 2021, and sang the song. While Taylor Swift was recognised as a musical influence for Obsessed, Rae cited Jennifer Lopez, Beyoncé, Katy Perry, and Britney Spears.
Addison Rae Net worth
Addison Rae Esterling, better known as Addison Rae, is a multi talented American star who has made a reputation for herself via acting, singing, and dancing. Her net worth is $15 million as of 2022. She made her fortune through acting, singing, and brand cooperation. TikTok is her primary source of revenue. She is one of those superstars that rose through the ranks of social media platforms such as TikTok. Rae is not just a well-known actor, but also an influencer. She was also named as a Forbes 30 under 30 social media influencer. Also, she has gone a long way from being a casual TikTok user to landing amazing opportunities with Netflix and other film studios. Her TikTok videos have been seen around 5.7 billion times.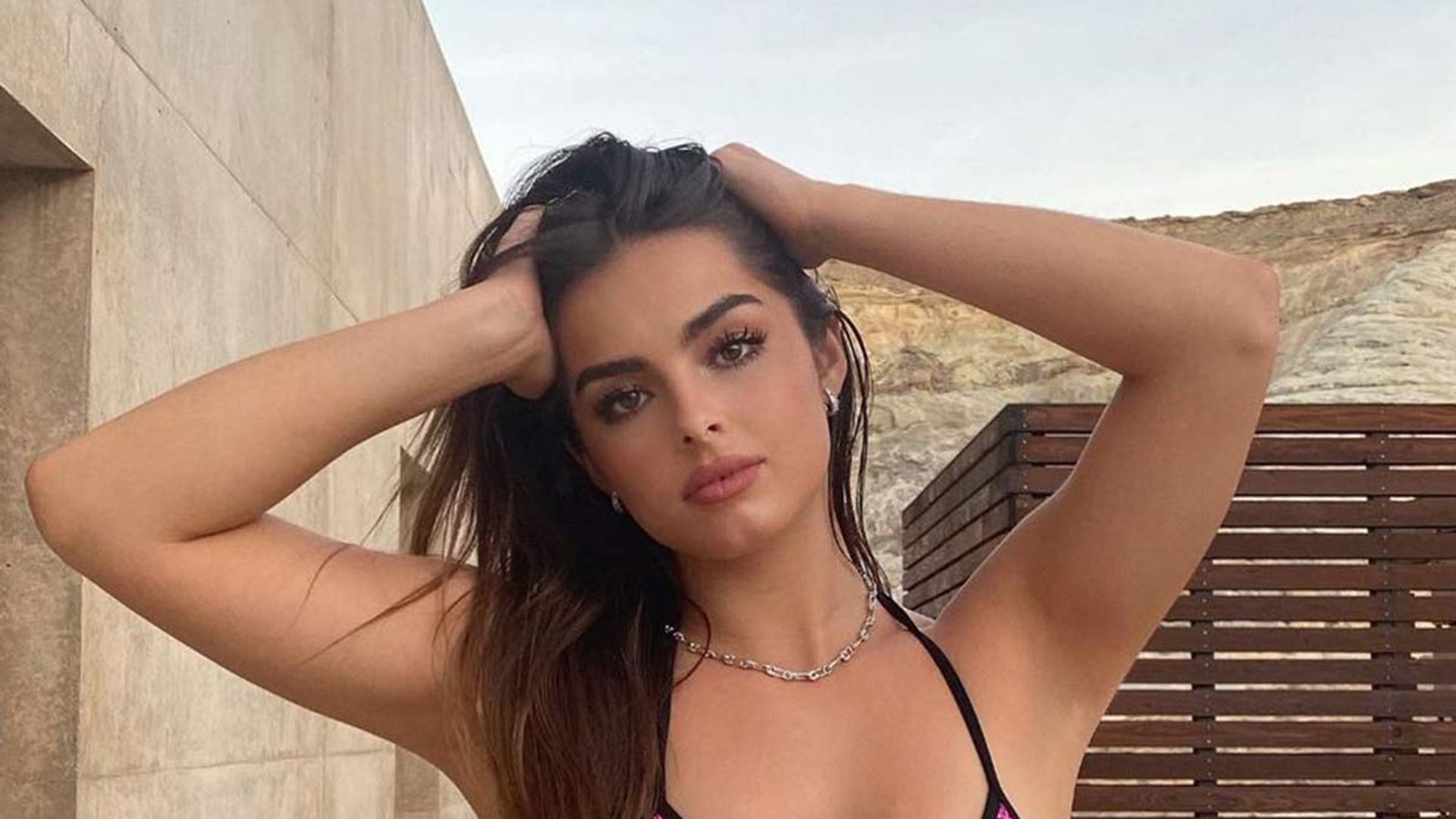 Surprisingly, Rae's family members are also quite active on TikTok. Rae's TikTok videos did exceptionally well while she was fresh to the site. Rae became a big TikTok figure after a year of making videos on the app. Also, she has 88.2 million TikTok followers as of 2022. She is also increasing her exposure on other social media platforms such as Instagram, where she has 40.3 million followers, and Twitter, where she has 4.9 million followers. So, she is currently dating guitarist Omer Fedi, and the couple is sharing adorable photos and videos of themselves on social media.
More details
Addison, as previously said, is multi talented and experimented with several activities when she was younger. She was even a cheerleader in high school. Rae, who loves to dance, used TikTok intelligently by lip-syncing and dancing to contemporary audios, which garnered more admirers. Addison has a fantastic network that she has developed through partnering with many businesses and entrepreneurs. Joining together with other producers and producing similar films enabled her to meet many influential people in the business.
Addison Rae Boyfriend
Rae announced her romance with fellow TikToker Bryce Hall in October 2020. She did it via many online posts, but the couple split up the following year. So, she is now dating Omer Fedi. He is an Israeli musician, composer, and producer. Rae won the Stay at Home Slam, an all-star Mario Tennis Aces competition, in January 2021. Then, she got a $1 million prize, which she promptly donated to No Kid Hungry, a charity. Rae appeared on The Tonight Show with Jimmy Fallon in March 2021. Then, she taught Fallon eight viral TikTok dances without crediting the creators of the famous dance tricks. People chastised her for this.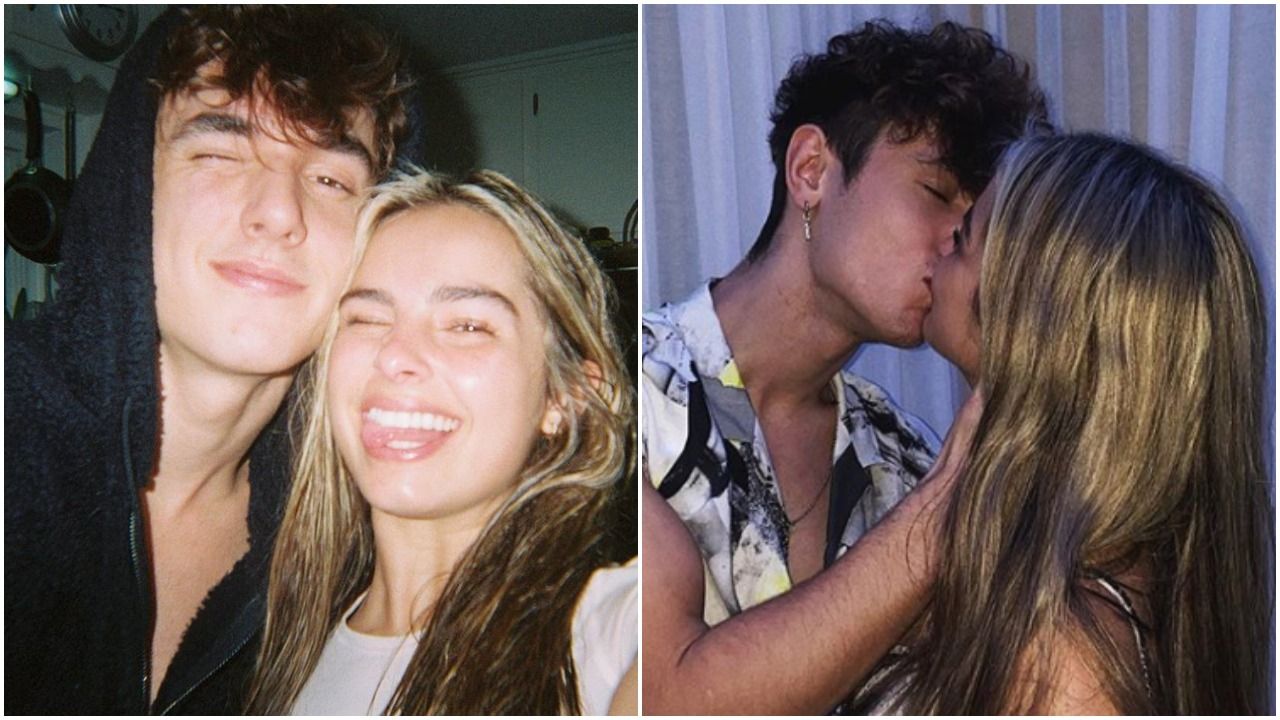 After her appearance on that show, people spotted her walking around New York City with a portable glass face shield. Then, people chastised her once again for not treating the coronavirus seriously. Some people saw her meeting former President Trump at a UFC event in July 2021. There was a rumor that Addison was a Trump supporter. Her choice not to address the topic adds fuel to the flames. After that, BuzzFeed looked into Rae's Twitter activity. Then, they discovered that she had liked multiple posts in support of Trump throughout his 2016 rallies.
Omer Fedi
Omer Fedi, a musician, is Addison's current boyfriend. Rumors about the couple began in June 2021 after they were spotted at an MGK pop-up concert, but fans became even more invested on July 30 when she posted a video of two shadows embracing on her Instagram story. Shortly after, Omer shared the same video on his own Instagram account, causing many to think that the two shadows in the video are them. Addison and Omer rumors originally surfaced in June. Some stated that Omer was a "step down" from Bryce Hall, but Addison was recorded like and soon unlike a tweet that said, "she began nothing and is enjoying life and love," and urged people to "leave her alone."
Then, on August 5, Addison's mother, Sheri Easterling, made a statement that appeared to confirm the two's love relationship. "He's actually a great amazing person who lights up her spirit." "I adore him," she wrote. Omer revealed the couple's relationship in late August 2021 after sharing an Instagram story regarding Addison's film "He's All That." They appear to have remained together ever then, and Addison has often defended her lover online. They have posted together as recently as August 2022, so the relationship appears to be still going strong, to the joy of many followers.
Addison Rae Dad
Addison Rae, a TikTok celebrity, has been posting material on the app practically everyday for the past three years. She got to stardom through shooting viral dances and has over 88 million TikTok followers, making her the platform's fourth-most followed creator. Despite having a large social media following, she has kept most elements of her personal life secret. That all changed in June, when accusations that Rae's father, Monty Lopez, had been cheating on Rae's mother, Sheri Easterling, began spreading on TikTok. Monty Lopez has over 5 million TikTok followers. When a 25-year-old model revealed to Page Six that she had a months-long affair with Lopez, the allegations quickly escalated into a full-fledged media frenzy. Lopez did not immediately reply to a request for comment from Page Six, according to the story.
Rae has not officially addressed the allegations leveled against her father, but TikTok users are bombarding her comments section with inquiries about him. Lopez, who has been posting on his own TikTok account since late 2019 and has developed an online brand by referring to himself as "Addison Rae's father," does not appear to have lost or gained followers overall since the claims surfaced. However, headlines and online discussion over Lopez appear to have eclipsed some of Rae's recent triumphs as an influencer, such as the launch of a new doll product named after her. Lopez has been feuding with other influencers and celebrities online, drawing them into the dispute.
Addison Rae Instagram
Addison Rae rose to stardom in 2020 as her TikTok account amassed millions of views and admirers. Her TikTok page, where she produces intriguing dance and lip-sync videos, has over 80 million admirers and over five billion likes, giving her the world's second most-followed TikToker. So, her TikTok success has helped her get followers on Instagram, YouTube, and Twitter. Then, her self-titled YouTube channel, which she launched on August 28, 2016, has amassed over 135 million views and 4.5 million followers. Her Twitter account, which she started in August 2015, has almost 4.5 million followers. Rae is also huge on Instagram, where she has over 38 million followers.
Rae has exploited her social media notoriety to start her own cosmetics business, Item Beauty, which sells a variety of beauty goods such as moisturizers, cleaning balms, lip oil, and concealers. Her fame has led to endorsement partnerships with well-known brands such as American Eagle, Hollister, L'Oréal, and Reebok. Because of these endorsement deals, she has become one of the world's highest-paid TikTok stars. Rae has starred on prominent TV series such as Keeping Up with the Kardashians and was cast in the lead part of Padgett Sawyer in the teen romance comedy film He's All That as a result of her fame.
Addison Rae Movies and TV shows
So, in 2018, she voiced in the Spy Cat movie as Rosalinde.
Then, in 2021, she did a role in the "He's All That" movie as Padgett Sawyer.
Then, in 2020, he did a tv show named "Entertainment Tonight".
Also, in 2020, he did a TV show named UFC on ESPN.
Then, in 2022, he did a TV show named Addison Rae Goes Home.
Addison Rae Height and Weight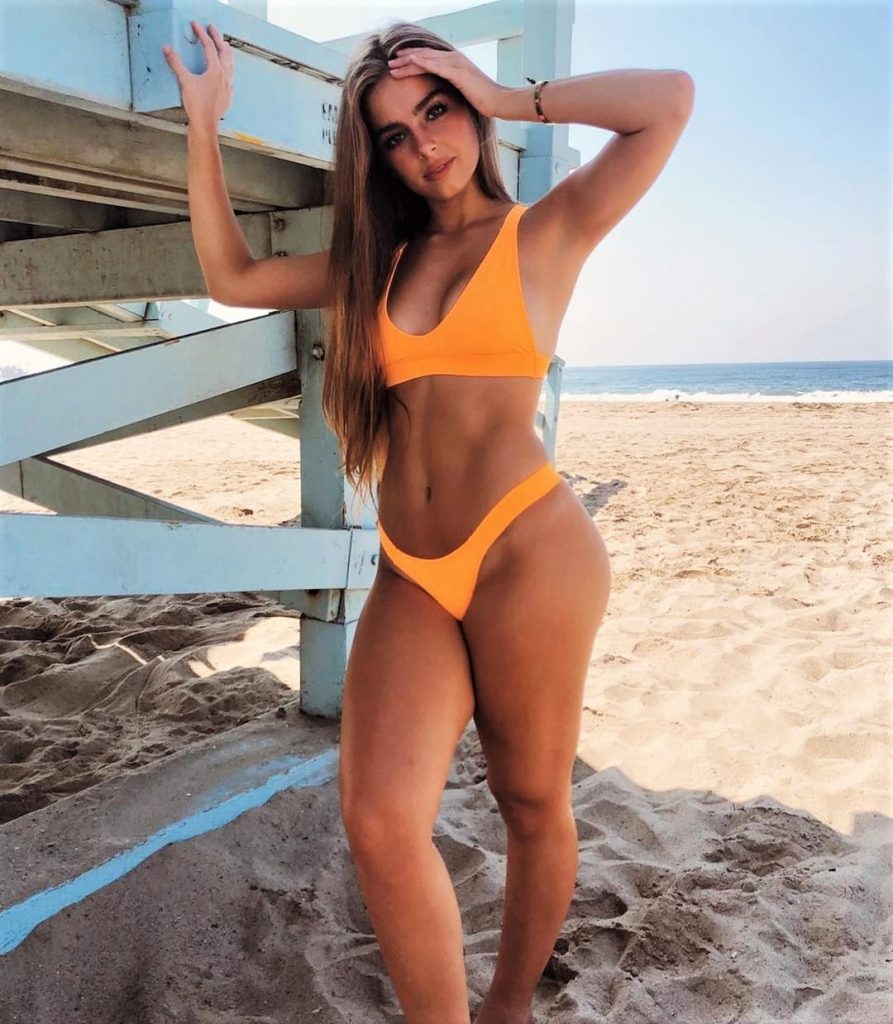 Addison Rae is stunning, stunning, and one of the most personable and appealing social media personalities in the U.S. She has an extremely attractive body. Also, she has a really lovely personality and frequently publishes photos of herself on Instagram. She stands 5 feet 6 inches tall and weighs roughly 55 kg. She has an hourglass figure, silky blonde hair, and brown fascinating eyes.
Addison Rae Age
So, she was born on 6th October, 2000. Also, she is currently 22 years old.
Facts
Her full name is Addison Rae Easterling, and she has 40.4 million Instagram followers as of 2021. Her entire family creates Tik-Tok videos. Forbes labeled her the highest-paid Tik-Tok personality, and she makes $15K for a sponsored post on her page. The song "Addison Rae" was composed by The Kid Laroi, an Australian singer who has millions of views on YouTube. She enjoys visiting Rome, New York, London, and Paris.
She also likes the web series 'Stranger Things.' David Warner is her favorite cricketer, while Nicky Minaj is her favorite musician. She stated she got on Tik-Tok after babysitting a bunch of middle schoolers. Her favorite meal is Italian, and her favorite color is blue.She admires Tom Cruise as an actor and Lori Loughlin as an actress. Her passions include dancing, singing, and acting, all of which she does professionally.
Some Frequently Asked Questions
Why is Addison Rae so famous?
Addison rose to fame on TikTok in 2019 after posting videos of herself dancing with her mother, Sheri. She signed with the entertainment agency WME in January 2020 and became the app's second most followed user eight months later, with 54 million followers.
How did Addison Rae get rich?
In addition to her TikTok followers, she has a sizable Instagram following, with 40.2 million followers. Addison made $8.5 million from TikTok in 2021, finishing third behind Charli and Dixie D'Amelio on Forbes' list of the top earning TikTok-ers in 2022.
Is Addison Rae rich?
She is a $15 million net worth American online star. With $5 million in pre-tax earnings in 2020, she was the highest-paid TikTok personality in the world. That was $1 million more than Charli D'Amelio, the most followed person on TikTok.
How much does Addison Rae weigh in 2022?
Her weight is 59 Kg (130 Lbs).
How much does Addison Rae get paid from TikTok?
Addison Rae is TikTok's highest-earning celebrity, with a total estimated net worth of $5 million (almost £4 million). According to Forbes, she will earn $5 million from TikTok alone in 2020.
Are Addison Rae's parents still together?
Rae's parents have decided to divorce. Sheri Nicole, the TikTok mom, verified the accusations by altering her Instagram bio to "single mom." She also recently blogged on E! News on how "personal things being made public are often tough and exhausting for everybody involved."
Why does Addison Rae have a different last name?
Addison's last name isn't Rae; it's Easterling, which is the same as her mother's. Her father, like her younger brothers, shares the surname Lopez. While no one in Addison's family has commented on the discrepancy in their surnames, it is likely due to the year Addison was born.