So, to begin with, let us first see what exactly Shopify is. It is an eCommerce platform. Therefore, it hosts various online stores that people regularly shop from. So, if you are an owner, you can upload your shop as well. One of its primary tasks is to organize the way you want to present the site of your shop, in appearance. However, it is not binding. You can change your Shopify profile whenever you want. Moreover, with its help, you can also process payments. Therefore, with this, you can both accept and receive payment in exchange for the services or goods that you are selling. However, the question is where Shopify alternatives are coming from and why we need them.
Why Do We Need Shopify Alternatives?
So, with any big platform comes its own set of difficulties. We need Shopify alternatives often because of various reasons. For example, Shopify is a really well-developed site but it does not cater to various basic features at the grassroots level. So, to begin with, you cannot have free payment options on Shopify unless you use Shopify pay. Moreover, it even charges to process credit cards. Therefore, up next is the problem of content. If you are an owner or entrepreneur who likes to put in a lot of information on the site, this is not the best option. Therefore, you might need Shopify alternatives like Wix or Squarespace. Moreover, you can be an online store that has a huge inventory. Therefore, this would mean storing a host of different colors, sizes, and other variations of the same product. So, in this case, as well, Shopify might not be the best option. Therefore, for this purpose, you can go for Shopify alternatives like Shift4Shop, Ecwid, BigCommerce, and so on.
Hence, let us see these Shopify alternatives.
Free Shopify Alternatives In 2023

There are several Shopify alternatives that do not take any charge against Shopify itself. Let us take a look at some of them.
WooCommerce
To begin with, WooCommerce offers an absolutely free plan. However, it is a WordPress plug-in. So, first, you must have a WordPress account. So, with it, you can base your business on WordPress. However, you have to pay for the web hosting services and the domain name. Moreover, the free plan also charges no transaction fees. However, unlike Shopify, it does not have a strong technical support team.
BigCartel
So, the next one is BigCartel which primarily focuses on the products of artists, especially musicians. It has very affordable plans along with a free one. However, the free one is only for those who want to involve five or fewer items. As per the free plan, you can link one image to one product. Moreover, you can also promote it on Facebook and PayPal.
Magenta
Hence, next in line is Magenta Open Source which has an array of features. Therefore, it is remarkable because it is primarily free. If you have a mid-sized to large enterprise, this is the most flexible option that you can ask for. However, you can make the best of this only if you have deep coding knowledge. Therefore, it is more suitable for bigger companies that can hire programmers.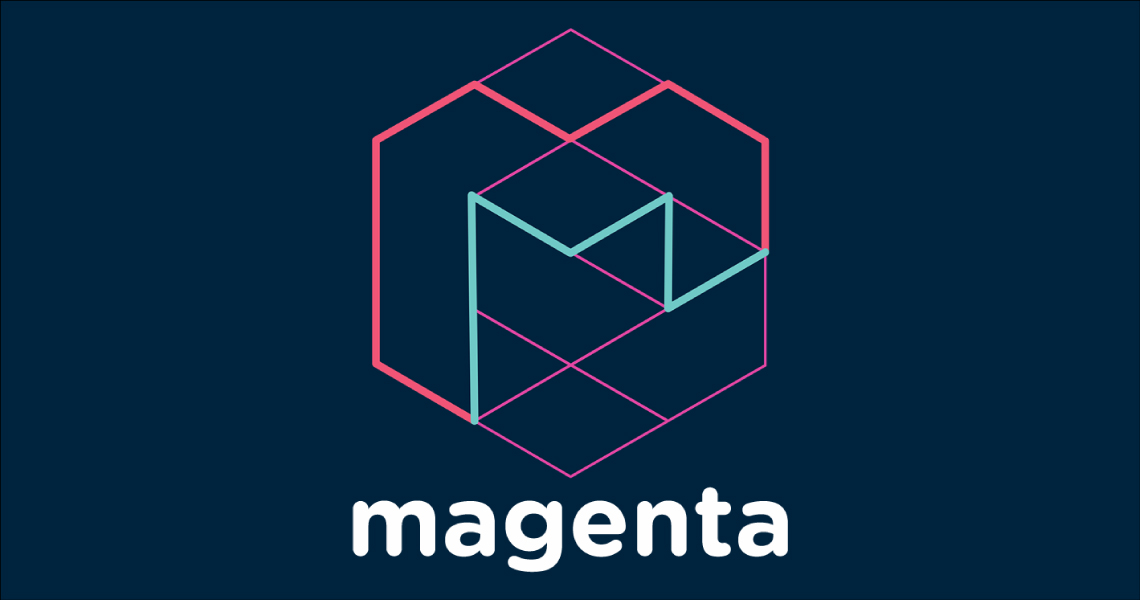 Wix
Wix is one of the best Shopify alternatives. So, you can choose from a range of available themes. Therefore, coding is not necessary. Moreover, the free plan gives 500 MB of storage and bandwidth each along with customer support.
Shift4Shop
Finally, we have Shift4Shop which has a rich set of features that surpass anyone else. Moreover, the interface is very accessible and you do not need to have coding knowledge.
Open Source Shopify Alternatives In 2023

So, what is open source? It means that the original or source code is public for a certain software. Therefore, anyone can access it absolutely for free. Moreover, they can also further modify it. So now, Shopify is primarily based on open-source software. Therefore, it invites changes from individuals and corporations to improve their performance. In this way, they ensure that the system works for years to come with investments from the stakeholders. However, Shopify might lack certain features, and be expensive or complex. Therefore, let us see a few open source Shopify alternatives, both paid and unpaid.
WooCommerce
So, it is free and open source. Therefore, this means you can see the code behind it and make modifications if necessary. Hence, you can customize your site as per your requirements.
However, you might need to avail the services of a web developer or a designer with CSS or HTML. Therefore, this will allow you to get the maximum use out of these Shopify alternatives.
PrestaShop
So, this is also open source. Therefore, such Shopify alternatives allow you to customize your own currency and secure the payment at the same time. Moreover, with PrestaShop, it is also very convenient to build more than one shop as well as sub-sites. Therefore, you completely own your store. However, the problem here is that you need premium themes and several add-ons to make your site visible. So, all of these charges are quite a lot. Moreover, for payments, you will also need to have a third-party payment processor. Therefore, it is questionable how effective this one is.
So, there are several other examples of Shopify alternatives with various benefits. Some provide free transactions, some provide readymade templates, some are handy open source, and so on and so forth. However, none of them have all the pros alone. There is some issue or the other with every alternative. So, the point is to consider which one gives the best deal and choose it.
Shopify Alternatives For Drop Shipping
So, to begin with, what is dropshipping? Therefore, drop shipping is a form of business where the seller accepts orders from customers but does not have the stock at hand. Shopify allows drop shipping and is quite a good choice for that purpose. However, let us take a quick look at some of the Shopify alternatives that provide options for drop shifting.
As we already know, there are various other options for e-commerce and drop shipping. So, if you have a small eCommerce store, your choice should be Wix. Therefore, next, if you are looking for a set of outstanding designs, you must visit Squarespace. Moreover, if you are looking for an eCommerce solution and have a brick and mortar store, the best option is Square. It is one of those Shopify alternatives that are on a mission to create an online existence for most offline shops. However, if you are not already in the space and are looking to launch a new online store, your place to go would be Zyro. Similarly, there are also options if you have a big eCommerce enterprise and need very advanced tools. In that case, you will have BigCommerce.
Finally, your site might be primarily best on WordPress. WordPress can provide you with excellent SEO if you are using the right web hosting services. Therefore, if you want to conduct eCommerce via WordPress in a flexible as well as unrestrained way, check out WooCommerce.
So, these are just a few examples that provide great eCommerce and drop shipping services. There are plenty of them. Hence, check out and suit your necessity.
Shopify Alternatives In India In 2023

So, Shopify entered the eCommerce space of India back in 2013. However, it had a partnership with SingTel. If you are looking for Shopify alternatives in India, you will find quite a few of them. Let us see some
Instamojo

So, you will find both free and premium plans on their website. This is the best one if you have an eCommerce enterprise and want to launch a store online. Moreover, it comes with various marketing tools, payment processes, shipping, and so on.
Dukaan
This is another one of the Indian Shopify alternatives you can avail of for setting up an eCommerce store. Moreover, it has a free version for mobiles only with which you can start. However, if you want the advanced features, you need to upgrade to one of the two plans. So, it gives you various payment options, shipping services, and custom domains and you can do all of this without having deep technical knowledge. Therefore, it is very accessible.
Bikayi
This also has a basic free plan that allows you to establish an online store with primary order and inventory management. However, for dedicated businesses, you need to shift to a paid plan. So, it integrates your store with your Whatsapp and also promotes and links your store to various eCommerce sites.
Shoppiko
It is one of the best Shopify alternatives available in India and has the ability to take your business around the world. Moreover, it also provides you with various marketing tools that drive more traffic to your site. You might also avail the services of a built-in blog, custom designs, and so on. So, you can totally control the look as well as the experience that you want to deliver.
Shopify Alternatives In UK In 2023
In the UK, one of the best Shopify alternatives is fast replacing Shopify. So, this is Shopwired. Moreover, in 2021, there has been a record shift of customers from Shopify to Shopwired in the UK. So, there can be a number of reasons behind this. The themes available here are all for free. It does not charge any kind of transaction fee, unlike Shopify. Moreover, it has a rating of 4.9 out of 5 on Trustpilot. Another chief reason to choose Shopwired is because of the extremely helpful customer support team. Therefore, at any point, you can rely on them for expertise.
Shopify Alternatives In Australia In 2023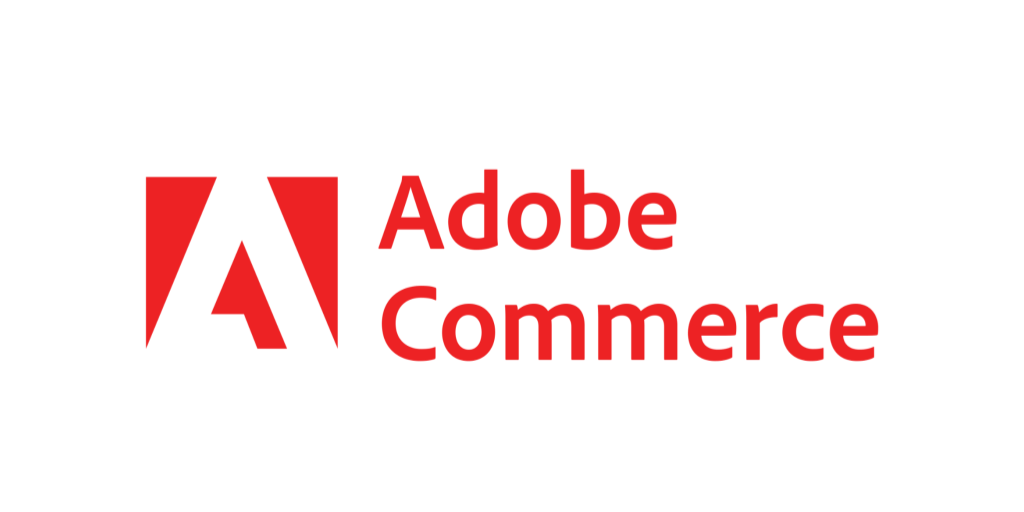 So, there are a bunch of Shopify alternatives whose services you can avail yourself of in Australia. These might include WooCommerce, Wix, BigCommerce, Squarespace, Adobe Commerce, and so on.
Shopify Alternatives In South Africa In 2023
Just as in Australia, you can also find Shopify alternatives like WooCommerce, Wix, BigCommerce, Squarespace, Adobe Commerce, PrestaShop, etc in South Africa.
Shopify Alternatives 2023
So, as we have already understood, there are various Shopify alternatives whose services you can avail yourself of. In this article, we have listed many such options and also shown how they are better than Shopify itself. To sum up, some of the best options available here in 2023 are Woocommerce, Memberpress, Easy digital downloads, Web.com, Wix, Bigcommerce, Magento, Weebly, Squarespace, and so on.
So, check these out if you are looking for an eCommerce platform to launch your store and get the one that suits you the best!
Shopify Alternatives FAQs
What other options are there besides Shopify?
So, throughout the article, we have seen various Shopify alternatives that you can go for in order to remove transaction fees, have a wide selection of themes and plug-ins, and so on. Therefore, there are many such options in the market from Magento to Memberpress to Wix, etc.
What challenges does Shopify face?
So, there are various issues regarding Shopify which is why we are looking for alternatives in the first place. Therefore, some of these are non-increment in sales, improper management of the market, finding new sects of audience or customers, outdated SEO tools, lack of free themes and plug-ins to improve the performance, inability to integrate various channels, and so on.
Who is Shopify's main competition?
So, there are a number of eCommerce sites that are currently giving Shopify a very tough time. Therefore, some of the ones that top the list would be Wix, Squarespace, BigCommerce, Woocommerce, Memberpress, and so on and so forth.
Does Shopify still work in 2023?
Yes, it still does. So, there are more than 3 million live sites as of August 2023. However, with the advent of more and more Shopify alternatives, that is changing very fast. So, you always have options in the market to see which one works the best for you. Shopify no longer has any kind of monopoly over anything.
Can I have 2 Shopify stores?
No, you cannot have more than one Shopify store working from the same account.
Does Shopify take a certain percentage of sales?
So, yes, for established businesses who want to expand themselves, Shopify does charge per sale. Therefore, this is 1.6% of every online sale that the site makes.
Is dropshipping still worth it in 2023?
Yes, it is absolutely worth it to invest in dropshipping in 2023. Moreover, it has now become more relevant than ever because people are now looking forward to growing in the eCommerce space. And, dropshipping gives you an edge if you want to invest in or launch an online store. It is still a very profitable business.
Do you pay taxes on Shopify?
No, Shopify does not handle your taxes. Therefore, it neither files them nor remits them. So, this means that you do not pay any taxes in lieu of having a Shopify account. You simply pay them to the federal government because of the sales that your business or firm is making. However, there are certain Shopify alternatives that can help you handle your taxes like Square. So, we have already come across this eCommerce platform in the dropshipping section of the article.
Do I need a tax ID to sell on Shopify?
So yes, you need your legal details if you want to set up your account on Shopify. Therefore, you will need either your social security number or your TIN or Tax Indication Number.
Can I cancel a Shopify store but keep my domain name?
So, it might happen that you want to deactivate your online store on Shopify. However, you might want to keep the domain that you used on Shopify. Therefore, in that case, at first, you have to transfer the domain name that you want to keep. So, after this, you can deactivate your store from Shopify.