Users of the free online chat service Omegle can interact with others without having to sign up. Users are randomly paired in one-on-one chat sessions where they communicate anonymously under the names "You" and "Stranger" or, in the case of Spy mode, "Stranger 1" and "Stranger 2." Leif K. Brooks, 18, of Brattleboro, Vermont, built the website, which went live on March 25, 2009. Omegle received over 150,000 page views per day less than a month after becoming live, and in March 2010 it added a video conferencing option. However, there are many Omegle alternatives in the market.
Best Omegle Alternatives 2023
Houseparty
You can talk via live video on the site for group video chats known as Houseparty. The software enables simultaneous group chat for 2 to 8 users. A warning is sent to the group if a new user joins the conversation who isn't a direct buddy in case they decide to depart. You can, however, lock a chat to prevent new users from entering the conversation.
Live.me
Although the tool states that users must be at least 18 years old or have parental consent in order to use it, minors and teenagers still broadcast using it. This is concerning since the person posting could be the target of predatory remarks or online bullying.
YouNow
With the help of the site YouNow, you may talk, share yourself, and stream live videos. You can start chatting with people straight away on YouNow, much like Omegle, but the difference is that the platform's objective is to attract a large audience, trend, and increase your fan base.
TinyChat
Another chat platform is TinyChat, which offers chat rooms with 12 video feeds apiece. Similar to Omegle, this chat platform is free to use, and you may invite friends to join your room and establish discussion topics.
Chatroulette
With the help of your webcam, you can communicate with strangers using the chat service Chatroulette in a similar way to how you would on Omegle.
Monkey
It is a phone app that lets you video chat with people you have not met before, unlike Omegle. So, the software offers a platform for communicating with and forming new friendships with largely young strangers online.
Free Omegle Alternatives 2023
WeChat
This is a full-featured programme for private social networking and mobile communication. So, it is the finest method to stay in touch with everyone you care about because it is free, cross-platform, and fully functional.
MeowChat
A great location to communicate and make new friends is MeowChat. Instantly communicate with fresh folks around or worldwide. Thus, there are millions of people on MeowChat who want to chat with you even if your buddies aren't.
Chatous
You may conduct impromptu conversations with actual people on Chatous from all over the world. Talk with new individuals about your interests. Hence, discuss the subjects that are important to you in conversation with individuals from around the globe. You can never know who you will meet randomly.
CamSurf
On CamSurf, you may instantly video chat with strangers. So, finding new friends all over the world is simple with the help of our random video chat service.
Liveeds
Liveeds.com is a website where you may communicate with strangers via text chat, webcam, and microphone in the Chatroulette fashion.
Slowly
Slowly enables you to connect with pen pals via your smartphone! Find a match with someone who shares your interests, pen a letter, and amass stamps from all over the world. One letter at a time, say what's on your mind.
ChatHub
You can chat with random strangers for free on ChatHub instead of Omegle. It offers numerous filters, like the Face, Gender, Country, and so forth.
Best Omegle Alternative Sites 2023

Omegle-Chat
The famous dating site Omegle-Chat is different from the famous Omegle website. It is sometimes known as the best choice. You can quickly meet new people for webcam chat with random chatmate services.
Omegle.us.com
One of the most famous websites on the internet right now is Omegle.us.com. So, it is a random video chat service that is different from Omegle. There are a lot of people in the site. You can access the website without logging in. It is simple and easy to use. Even some people say it is too basic.
Chatliv
Another choice to think about as an Omegle substitute is Chatliv, which is a great alternative. The fact that this place doesn't use bots is a plus.
Chatrandom
This is a high objective for Chatrandom, a social media site that aims to rival the popularity of Facebook and YouTube. Like Omegle, Chatrandom is a random webcam service that uses video chat to connect people from all over the world.
Omegle.club
The dating app Omegle.club is being said as a rival to the well-liked Omegle chat programme. Omegle's shortcomings are generally known because of how popular and well-liked it is.
Paltalk
A chat platform called Paltalk is comparable to Facebook Messenger. There is a twist to it, though. Additionally, you can utilise it to run unpaid phone and video group chats for your clients.
Best Omegle Alternatives Apps 2023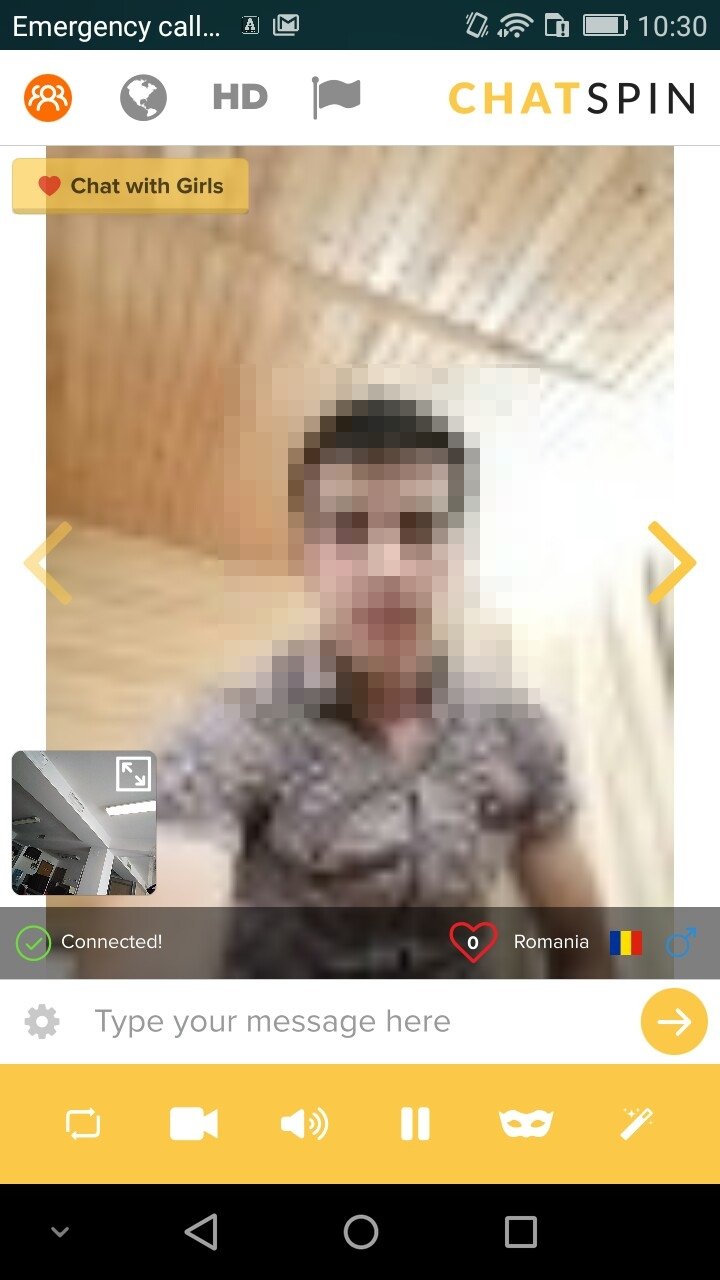 Omegle.love
Along with its nice and luring works, Omegle.love offers a lot of plus points. It is also user-friendly and has a sleek design that is visually lovable.
2yo.co
Men and women can use the website 2yo.co to find many women in their area or from around the world.
Chatspin
A multilingual chat room called Chatspin has recently seen a lot of growth. Users can speak a total of 12 different languages thanks to it.
Chatroulette
In terms of popularity, this has been and still is Omegle's main enemy. The popularity of Chatroulette as a platform for online dating and chatting with strangers spread widely. It faced similar issues with explicit content as Omegle.
EmeraldChat
You can use this from anywhere in the world. You may face bot-free chats and enjoy clean talks. New users can also easily use it because of its simple UI.
Shagle
You can give and receive audio files, photos, and video chat with other people using the free random video chat platform Shagle. You can choose a chat room based on your choices and engage in talks with those who share your interests.
Omegle Alternatives Chat 2023

Y99
Y99 is one of the best Omegle substitutes you can use. You do not need to sign up an account with them to use this live chat service, but you must choose a username. It is absolutely free to use.
Chatroulette
Chatroulette is among the top chat platforms you may utilise in place of Omegle. When you opt to talk, you will be linked to two random users on the site, which is primarily designed for video conversations.
TinyChat
You can speak with random people using text, voice, or video on TinyChat as an alternative to Omegle, depending on your preferences. Unlike Omegle, it does not function as a one-to-one chat platform, but it does have pre-made groups that you may join based on your likes.
ChatHub
A user-friendly service called ChatHub allows for anonymous text or video chats with strangers. There is no need to register when using the service because you must click Start Video Chat on visiting the website.
Chatrandom
You can chat with people on Chatrandom by choosing the gender and pressing the Start button. You can pick a nation and your hobbies to get a better match by being more specific about what you want. Unlike some other Omegle alternatives, this one doesn't require registration and is incredibly simple to use.
Omegle Alternatives That Require No Sign Up 2023

Fruzo
The video chat service Fruzo is much more than simply another one. Users can connect with their existing Facebook page or make a new profile, especially for this online dating social network.
FaceFlow
By allowing users to take part in many video chats with up to three others, these men are raising social networking. You can select to speak with people when using FaceFlow, which offers free video chat and video conferencing with your pals, straight on your computer browser.
Hey-People
Hey-People is a new and non-commercial lead. The website is set up for random talks with strangers and has no ads. It offers a simple user site, and getting started only requires finishing a brief registration process where you select a username and password. Thus, when you are ready, you can choose to get in touch with a stranger based on shared interests.
iMeetzu
While iMeetzu is similar to Omegle in that it offers text chat rooms and random live video chats, Omegle doesn't go as far as iMeetzu. You are then urged to sign up for a free online dating or friend finder service after the craziness.
ChatRad
The G-rated twin of websites like Chatroulette, ChatRad, is said to be harsh on members who act badly. They want people to behave as they would in the real world, where people don't try to expose themselves always or go about running around naked.
FaceBuzz
FaceBuzz advertises itself as a kind of game. Although it is a network for random video chats, users can rate one another, which makes it a fascinating way to meet intriguing people.
Omegle Alternatives FAQs
What distinguishes Omegle from similar services?
Omegle's user base and extra features are great. More people use Omegle than any of its enemies merges. As a result, using Omegle's site increases your chances of meeting real people. It also offers other options like the choice to meet people from some nations and the chance to meet people with similar choices.
How can I pick the best Omegle substitute?
It is crucial to take into account the advantages that each platform provides when deciding which choice is best for you. For instance, some platforms only support text-based chat while others support video chat.
What website surpasses Omegle in quality?
TinyChat will be one of the top choices when talking about sites that are better than Omegle. There are many likenesses between TinyChat and Omegle, but some key features, such as a virtual shop and a lot of group cam chat room sections set it apart from Omegle.
Is Omegle suitable for kids?
Omegle is not a kid-friendly site. The place is not really kid-friendly as it is made for adults and has a cleaning option for bad stuff. The age cut is fairly simple to get around, and moderation is weak. This is precisely why users are searching for Omegle alternatives.
What other random chat service is the best other than omegle?
TinyChat has to be one of your top choices if you are looking for one of the real Omegle alternatives with random talks. There are many likenesses between the both of them, but some key options, such as a virtual shop and a variety of group cam chat room places make it different from Omegle.