Rubi Rose is an American model, songwriter, and rapper. She came into the limelight after appearing on Migos' 2016 video for the music single 'Bad and Boujee'. Currently, 23 years of age, this young star from America is a fiery social media sensation as well.
If you would like to have a sneak-peek inside Rose's life, then you are in the right place. Scroll over to read more about this video-vixen.
Birth and Early Life
Born on October 2, 1997, her birth name was Rubi Rose Benton. Rose was born in Lexington, Kentucky. While her mother (Summer) is an Eritrean immigrant and dentist, her father (Pavosage) is American and runs a business. Also, her paternal grandmother is of Japanese descent, and her father is of mixed-race heritage.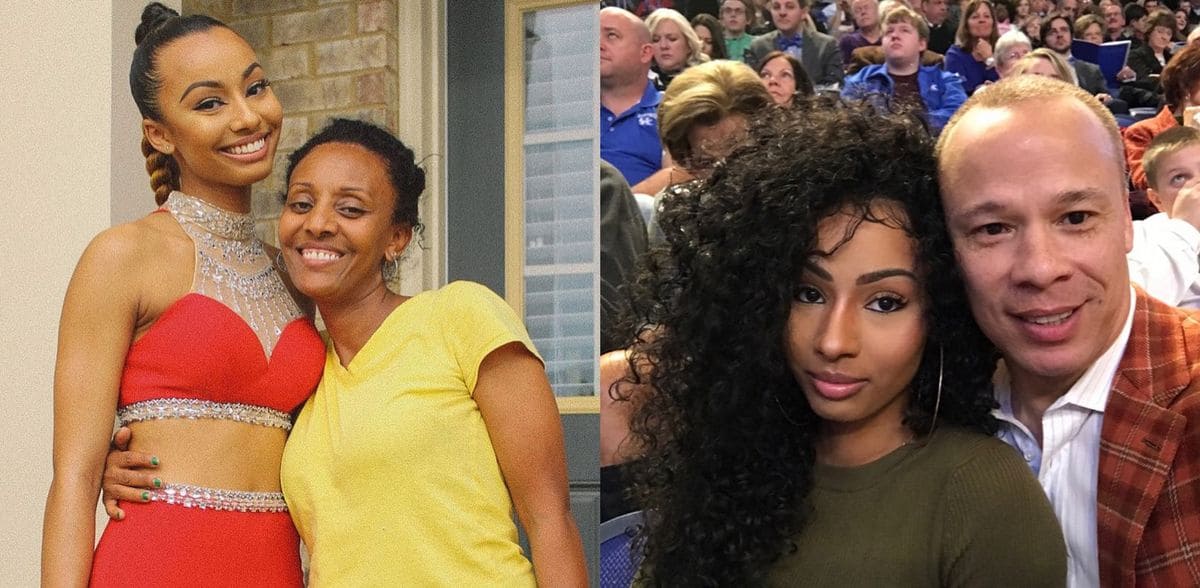 She lived for a short while with her maternal family in Geneva, Switzerland. Then, she moved to the US. In her junior year of high school, Rubi and her family relocated to Snellville, Georgia. She was unused to the urban lifestyle in Atlanta, and it came as a culture shock to her.
Rose graduated from high school in 2015. Though she wanted to pursue law after school, she took Political Science at Georgia State University. The reason behind this was primarily the unavailability of pre-law in Georgia State.
Age & Height
Rubi Rose is an American rapper, singer, and model, and was born on October 2, 1998, in Lexington, Kentucky. As of 2023, Rubi Rose is 24 years old.
In terms of height, Rubi Rose stands at 5 feet 4 inches (163 cm) tall, which is slightly below average for a female in the United States.
Career

While Starting Out
Rubi Rose is an American model, rapper, singer, songwriter, and video vixen. Besides all these, she is also an exceptionally talented MC. However, here is a thing. Reportedly, Rose had launched her career as a blogger. She had initially started on Instagram by sharing photos. Her fanbase grew in no time. She used modeling as a sort of launchpad to venture into the music industry.
Thus, one of her first professional connections was a music video gig for LRVN, in 2014. She appeared on the 'Cigarette Song' video by Raury. As we have already stated earlier in the article, she first gained popularity in 2016. She was the main model for hip-hop group Migos' music video for the superhit single 'Bad and Boujee'. Besides Rose, the video also featured Lil Uzi Vert. This single directed by Daps went on to receive more than a billion views on YouTube.
No wonder Rose's growing fame led to more opportunities coming her way. As a freshman in college, she had shot a music video with Young Thug, which is still unreleased. Besides continuing with her modeling and career in music, Rose made sure that her education didn't get hampered. Although balancing both together wasn't easy at all, yet she handled it pretty well.
At this time, she also started regularly featuring on a Twitch stream. And the Jamaican East Coast Hip Hop Commentator DJ Akademiks was her partner. It was a successful move too.
Rubi Rose success as an Artist
Eventually, Rose started working on her music and slowly released them. Soon, Rubi Rose appeared on the hit single 'On Top' by her now ex, Playboi Carti, in 2018. That track produced by StoopidXool and MexikoDro now rests at more than 2 million spins on SoundCloud. Her debut solo single 'Trickin' released by the Electric Republic, dropped in January 2019 and received positive responses. Rose's next single 'Big Mouth' released in June 2019, and its supporting video hit YouTube in September 2019.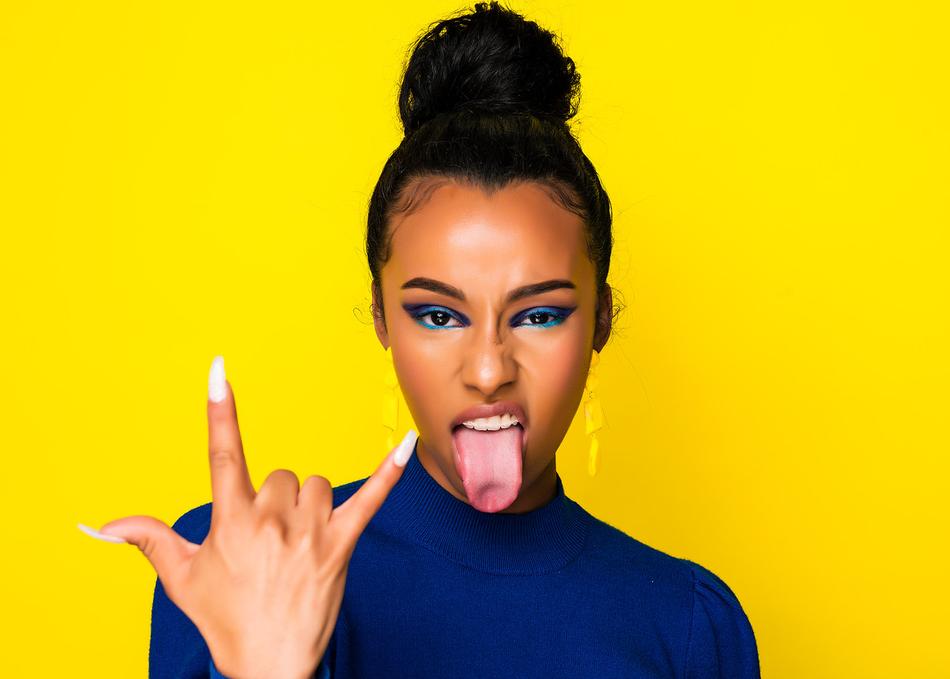 Meanwhile, Rose proceeded on to making her SXSW debut in March 2019, by performing at Buffalo Billiards. Later in the same year, she collaborated with Cuban Doll and Renni Rucci on the single 'AGF' produced by Zabba.
After the success of her second single 'Big Mouth', Rubi signed the deal with LA Reid's Hitco Entertainment. Well, she was signed by Chris Turner (A&R) to the music label. Finally, she wrapped up her 2019 with 'Hit Yo Dance', which featured NLE Choppa and Yella Beezy.
Next, Rose's famous single 'Pretty MF' arrived in April 2020. Additionally, she made a cameo appearance in American rapper Cardi B's music video for her single 'WAP' in 2020. On Christmas 2020, Rose released her first official mixtape – 'For the Streets'. Her mixtape featured guest appearances from Future and PartyNextDoor.
Besides, Rose has worked with several rap artists on tracks including 'Viral', 'Whole Lotta Liquor', 'Papi', 'The Truth', etc… Apart from that, she has also collaborated with Young Buddha, Jahrone Brathwaite, Efram, KCamp, Xaviard Baird, and many others. Further, she has worked with some big brands on Instagram. To name a few – Princess Polly, Pink Dolphin, Fashion Nova, etc.
Thereafter, Rose was featured in the 2021 XXL Freshman List. Presently, the Electric Republic is in charge of her management.
Net Worth Of Rubi Rose
As per the latest reports, Rubi Rose has a net worth of around 700K USD. Her prime sources of income are modeling, brand endorsements, ads, and songs. Moreover, she has an OnlyFans account, where she gives the users a free trial of 30 days. And she charges around $165 annually for it, offering a 20% discount.
Rubi Rose and Playboi Carti
Well, Rose and Carti met via common friends, during the start of Carti's career. They were good friends for quite some time before they began dating in 2015. Rose has confessed in her interviews that she loved Carti to bits. Their relationship was indeed a happy and great one until Carti began shooting at Rose during heated arguments.
Soon, the disputes between them increased and turned bitter. Carti became very violent in his actions and misbehaved with Rose frequently. In no time, things between them took a drastic turn and went downhill. Playboi Carti was soon arrested on grounds of domestic violence. Subsequently, the couple's romance fizzled out and the duo soon parted ways.
Rubi also had affairs with high-profile bigshots, namely Travis Scott and 21 Savage. However, none of her relationships lasted, and she ended up splitting with all of them.
Ever since Rubi Rose has remained single. She confirmed it herself in an interview with 'No Jumper' that she is presently focusing on her music career only. She doesn't plan to date anyone, anytime soon.
Rubi Rose – Lesser Known Facts
Here are some facts about Rose that you might have never heard of before, perhaps. Read on to know more.
To start with, let us take a quick look at her physical stats:
Age – 25 Years
Height – 5'4'' or 1.63m
Weight – 54 kg
Hair – Brown
Eyes – Brown
Body Measurements (Breast – Waist – Hips) – 36-24-40
Shoe Size – 7
To conclude, here's a bit of Trivia on Rose for you:
She belongs to multi-racial ethnicity and recognizes herself as a Christian.
Libra is her Zodiac sign.
She has a mixed descent – Japanese and Eritrean.
Reportedly, she shares a beautiful relationship with her mother. Rose claims how her mother's strict upbringing has helped her handle all pressure and succeed in life.
She loves Italian cuisine.
She likes to stay fit and maintain her physique. To do the same, she is involved in different physical activities – sports, swimming, dancing, etc.
She is very popular for being one of the most followed Instagram personalities. Presently, her account boasts 2.8 million followers.
She entertains her followers by posting attractive pictures, professional photoshoots, brand endorsements, personal lifestyle, vacation diaries, etc.
She loves to celebrate her birthdays lavishly, by throwing parties for the closest kith and kin.